Announcement Coming Soon
Published on 22 September 2022 by Denis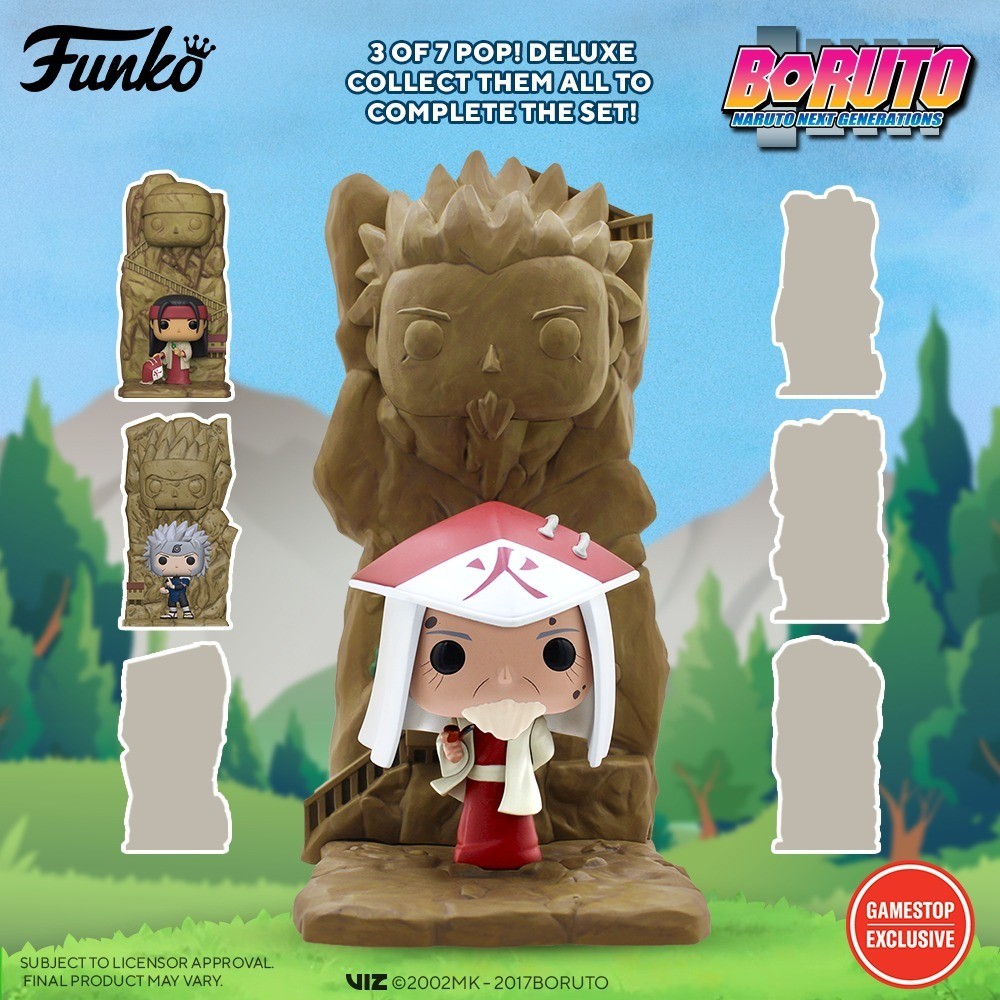 Hiruzen Sarutobi joins the Funko POP set Hokage Rock
Funko has just unveiled the visual of the third POP that constitutes the Deluxe set recreating the Hokage monument in Boruto and (not surprisingly) it is the figure of Hiruzen Sarutobi.
Hiruzen Sarutobi was the third Hokage and therefore has a place in the monument dedicated to them. He was the student of Hashirama and Tobirama Senju before being in turn the master of younger ninjas like Jiraya, Tsunade and Orochimaru. This last student he will have to fight to the death... Renowned for his wisdom and his calmness, he is nevertheless a powerful ninja to the point of being nicknamed the God of Shinobi !
Here is the third (out of the seven that will compose the set) POP of the "Hokage Rock" with the figurine and the rock carved with the image of Hiruzen Sarutobi. We discover a rather old Hiruzen Sarutobi, with his white goatee and his pipe in his hand. A POP perfectly faithful to the character in Boruto.
Franchises related to this news 💖