Announcement Coming Soon
Published on 15 September 2021 by Denis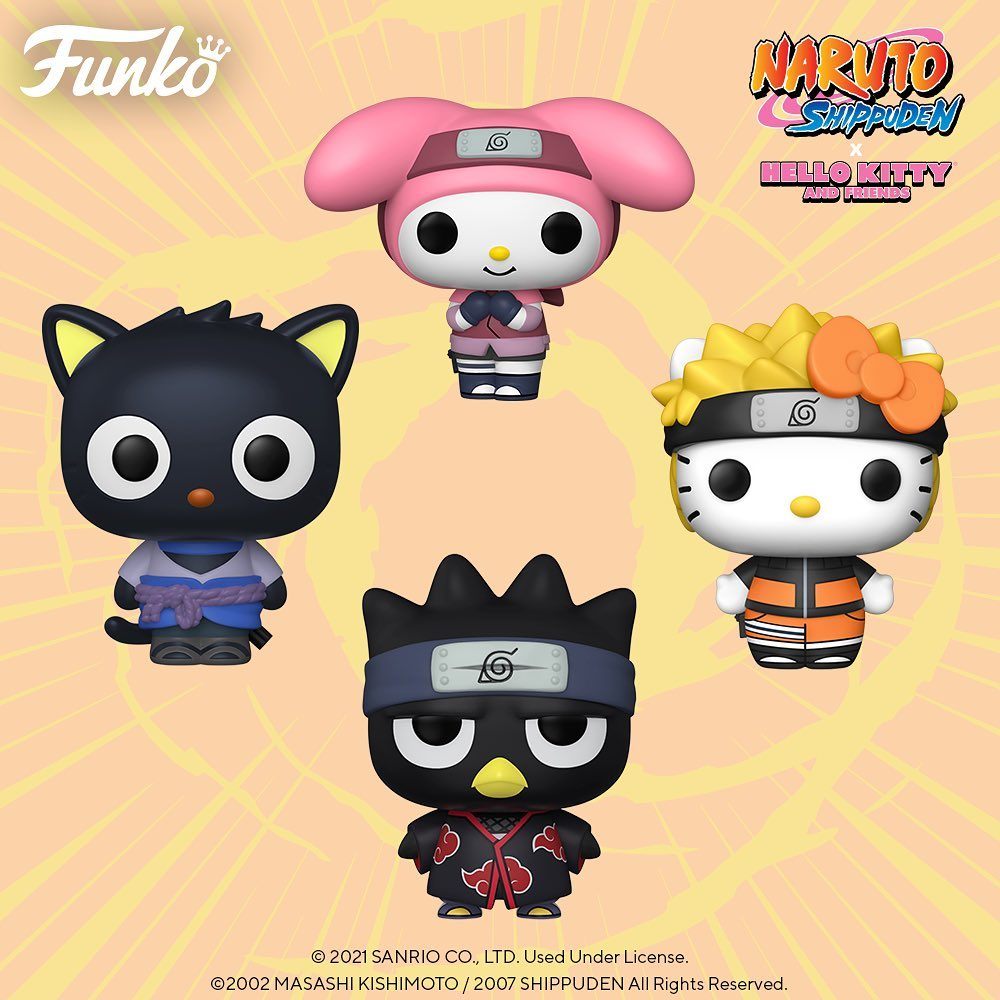 Have you ever seen a Hello Kitty and Naruto crossover?
Funko has just unveiled a very nice surprise with 7 new POPs from an amazing crossover: Hello Kitty x Naruto. This unexpected crossover gives a more than exceptional result where we find the little characters of the Sanrio universe dressed, with hair, etc. like those of the anime Naruto Shippuden!
Among the 7 POPs revealed, the star is obviously the Hello Kitty figurine as Naruto. We discover the little white cat wearing the orange outfit of the ninja, but not only: the haircut with the blond peaks, the Naruto headband on the forehead and even the arms stretched backwards reminding us of his so particular way of running. Finally, Funko did not omit the little accessory that Hello Kitty always wears: her bow tie in her hair, which for the occasion is orange.
Four other characters, Hello Kitty's friends, have been dressed in ninja costumes. We find Badtz-Maru as Itachi with his black blouse marked with red symbols and his headband on the forehead, Pochacco as Kakashi with his spiky grey hair and his mouth hidden behind his mask, Chococat as Sasuke with his tunic simply tied with a purple rope and finally My Melody as Sakura with her almost entirely pink outfit.
Note: two exclusive POPs, variants of the figures presented, are also available. We find a Glow in the Dark version of Hello Kitty as Naruto (Target) and a Flocked version of Chocolate as Sasuke (FYE).
If the bet was not obvious, the crossover is very successful, mixing perfectly the details from both universes.
Franchises related to this news 💖
POP related to this news 🧙‍♂️