Announcement Coming Soon
Published on 04 October 2021 by Lola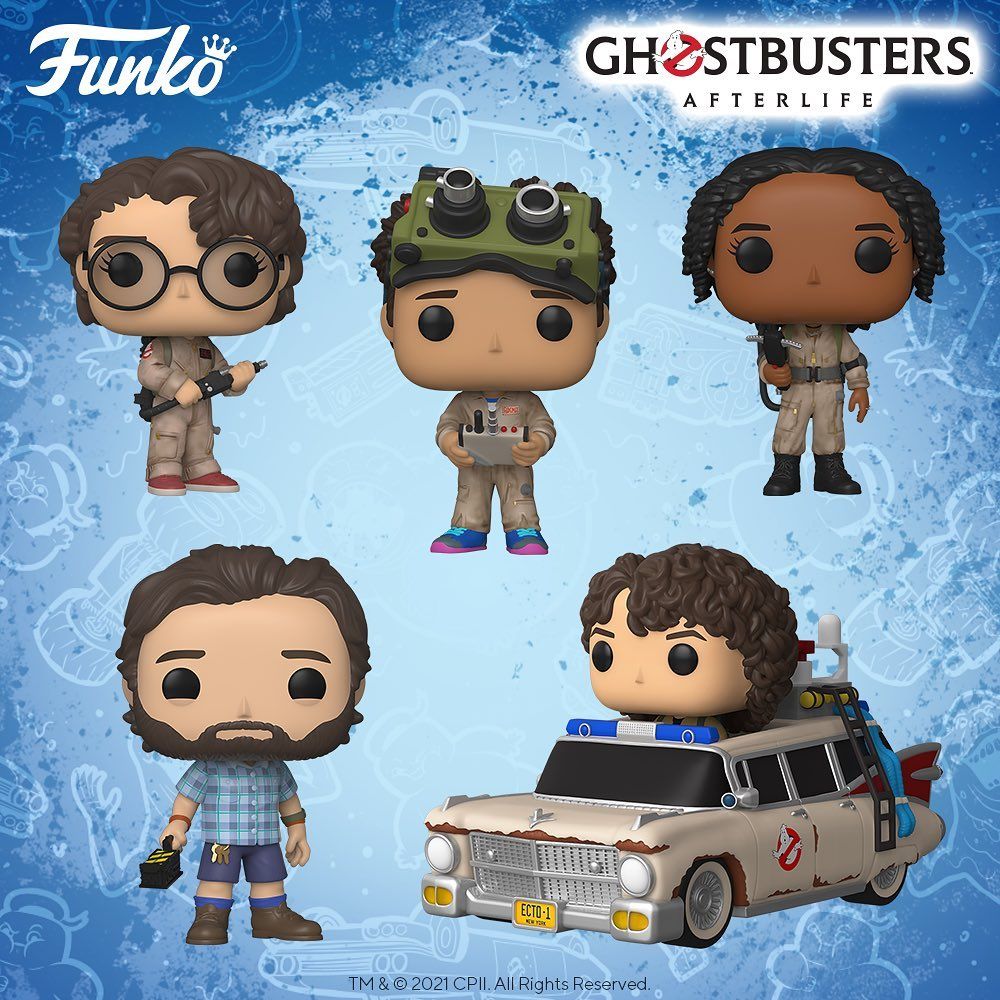 Ghostbusters Afterlife's flood of Funko POP!
It is one of the most expected movies of this end of year: Ghostbusters: Afterlife is the fourth opus of the Ghostbusters saga, and the third opus in the history since the last one was a reboot of the first movie.
Years have passed since Ghostbusters 2 and this new opus will make us follow the adventures of the grandchildren of Egon Spengler, one of the four mythical Ghostbusters. When Phoebe and Trevor move in with their mother Callie in their grandfather's old house, they come across his hunting equipment, an unexpected inheritance that will lead them to a mission more than risky...
The film, directed by Jason Reitman, is highly anticipated since fans know that it will make beautiful references to the first two opuses, notably with the appearance of some of the actors who interpreted the first ghost hunters.
It's an exceptional announcement because Funko has presented no less than 18 POP figures featuring the characters of this movie. Of course, we find the young heroes of the movie with POPs of Phoebe, Lucky and Podcast as well as the ghost Muncher; but also a whole wave of POPs featuring Mini Puft who is declined in different situations and with different accessories, suggesting that he will bring a touch of comedy to the movie!
Finally, a POP Rides comes to complete the announcements and will certainly rise to the top of the POP Rides ranking since it is Ecto-1, the famous car of the Goshtbusters. For this POP, it is driven by Trevor and displays of course the famous ghost hunters logo on its doors.
Franchises related to this news 💖
POP related to this news 🧙‍♂️