Announcement Coming Soon
Published on 01 February 2022 by William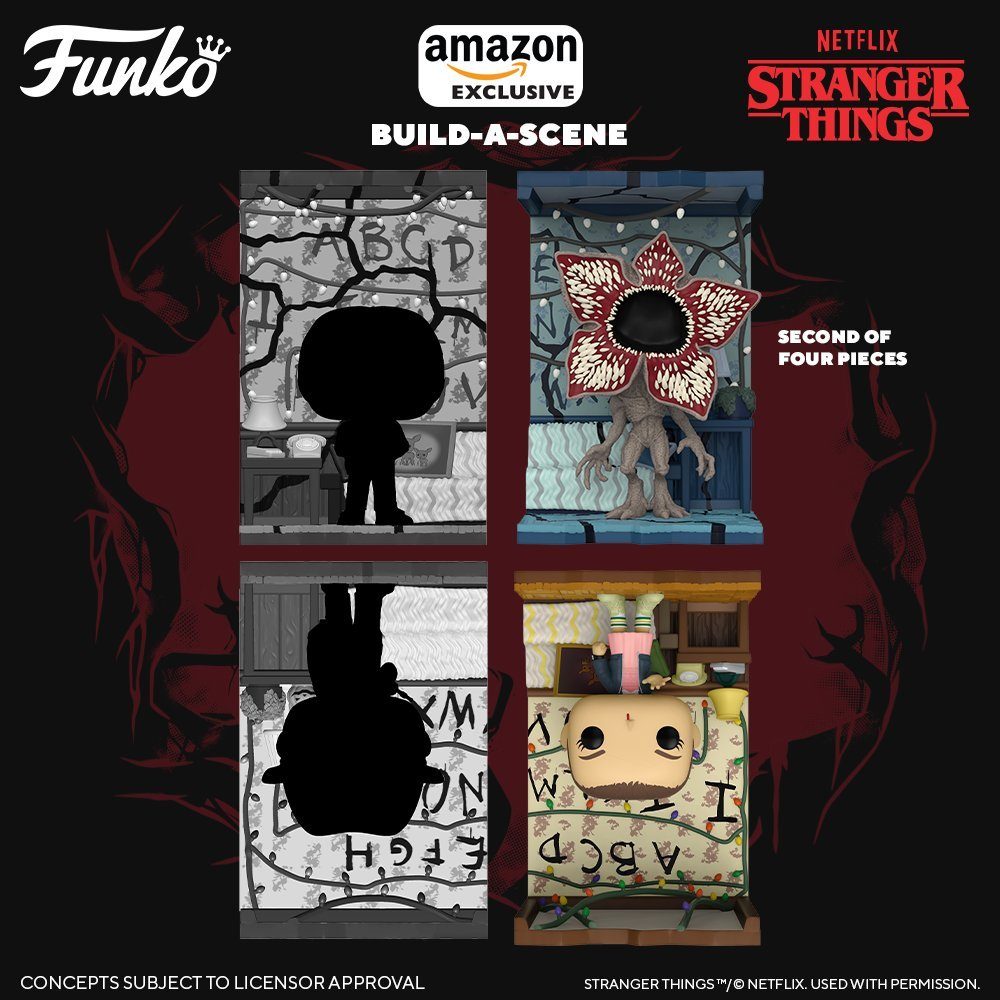 Funko unveils the second POP of the Byers' House set from Stanger Things
And here is the second POP of the House of Byers in Stranger Things, the set named "Build A Scene" composed of 4 POPs that recreate the scene in the living room of the Byers, with the garland on the wall and especially with the world upside down.
In total, there will be 4 characters and we now know two of them with certainty: Eleven revealed a few weeks ago, and now the Demogorgon. Of course, the suspense is quite low on the next two POPs since we can easily recognize the characters just by their silhouettes... So expect to complete the set soon with Sheriff Hopper and Will.
This exceptional set is taken from the very first season of Stranger Things, the Netflix series that follows the strange adventures taking place in the small town of Hawkins. It is one of the highlights of the season, when we fully understand the existence of a parallel/mirror world where a creature that the children led by Mike will name the Demogorgon is rampant.
For this POP in the upside down world, the honor is given to the creature that terrorizes the city in the first season. We find the Demogorgon with its mouth open, revealing the petals full of teeth that serve as a face. We recognize perfectly the morphology of the terrifying creature.
Franchises related to this news 💖