Announcement Coming Soon
Published on 16 April 2023 by Denis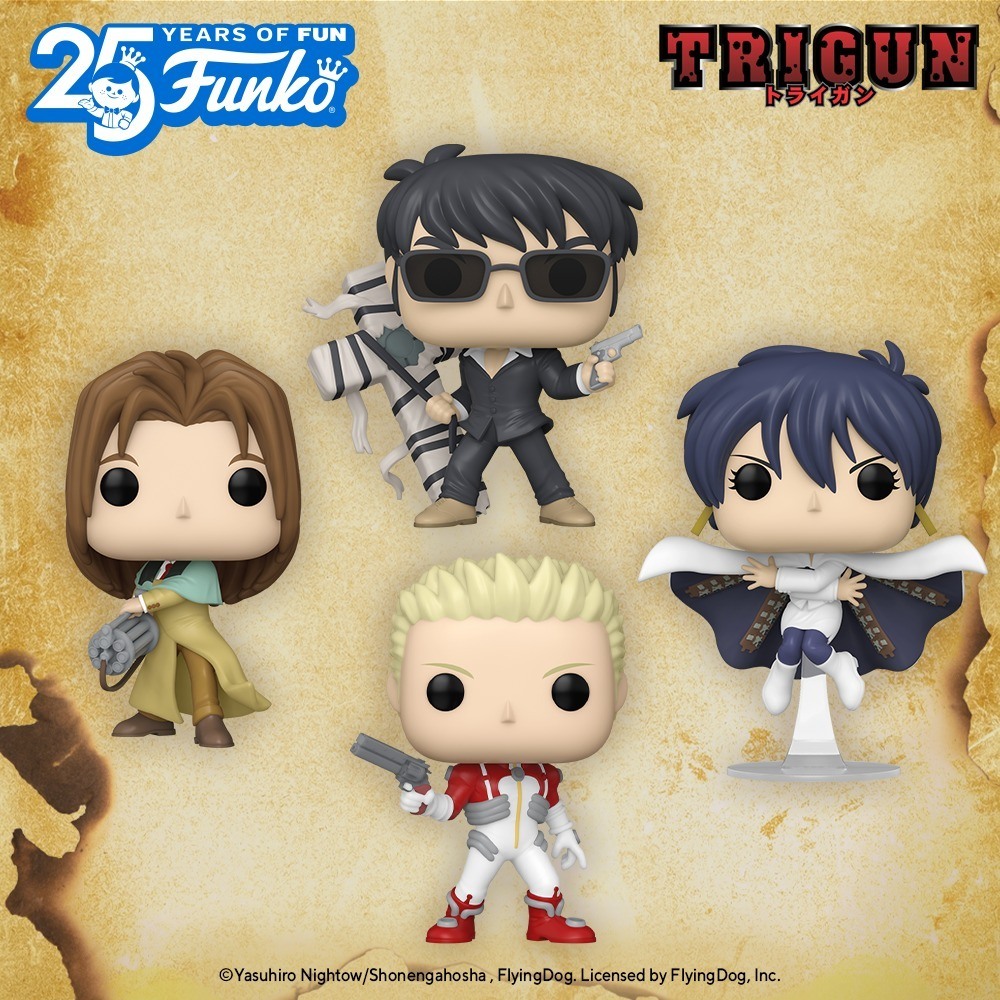 Funko unveils the first Trigun POPs
Surfing on the release of Trigun Stampede, Funko unveils the very first POP of the anime Trigun with of course figurines featuring Vash the Stampede but also many other surprises to discover in this article.
Trigun is a very popular anime, first aired in 1998, based on the manga by Yasuhiro Nightow. The story takes place in a post-apocalyptic world where armed bandits roam the country looking for various treasures. Among them, an outlaw with a price on his head for destroying the entire city of July tries to survive by following his own moral code. No one seems to know who he really is, but everyone in the world fears his name: Vash the Stampede.
The atmosphere of Trigun is reminiscent of westerns or Mad Max movies, and the anime relies on a wide range of characters. Vash's closest allies are Meryl and Milly who try to minimize the damage caused by Vash the Stampede on his way...
For these very first Trigun POPs, Funko delights the fans with many POPs :
A POP of Vash with Kuroneko ;
A second POP of Vash with his red coat, available in classic or Chase version (on the Chase, he wears his little glasses) ;
A POP of Knives Millions, Vash's twin brother known for his hatred of humans;
The POP of Meryl Stryfe, also known as Derringer Meryl, who is in charge of limiting as much as possible the damage caused by Vash;
The POP of Milly Thompson, Meryl's boss who is also known as Stungun Milly;
And finally a POP of Nicholas D. Wolfwood, an itinerant priest who becomes Vash's traveling companion.
Enough to create a nice collection of POP figures from Trigun!
Franchises related to this news 💖
POP related to this news 🧙‍♂️
🗯 News, deals, tips, coming soon,... Don't miss anything and join the community of Funko POP! fans