Announcement Coming Soon Event
Published on 16 February 2022 by Seb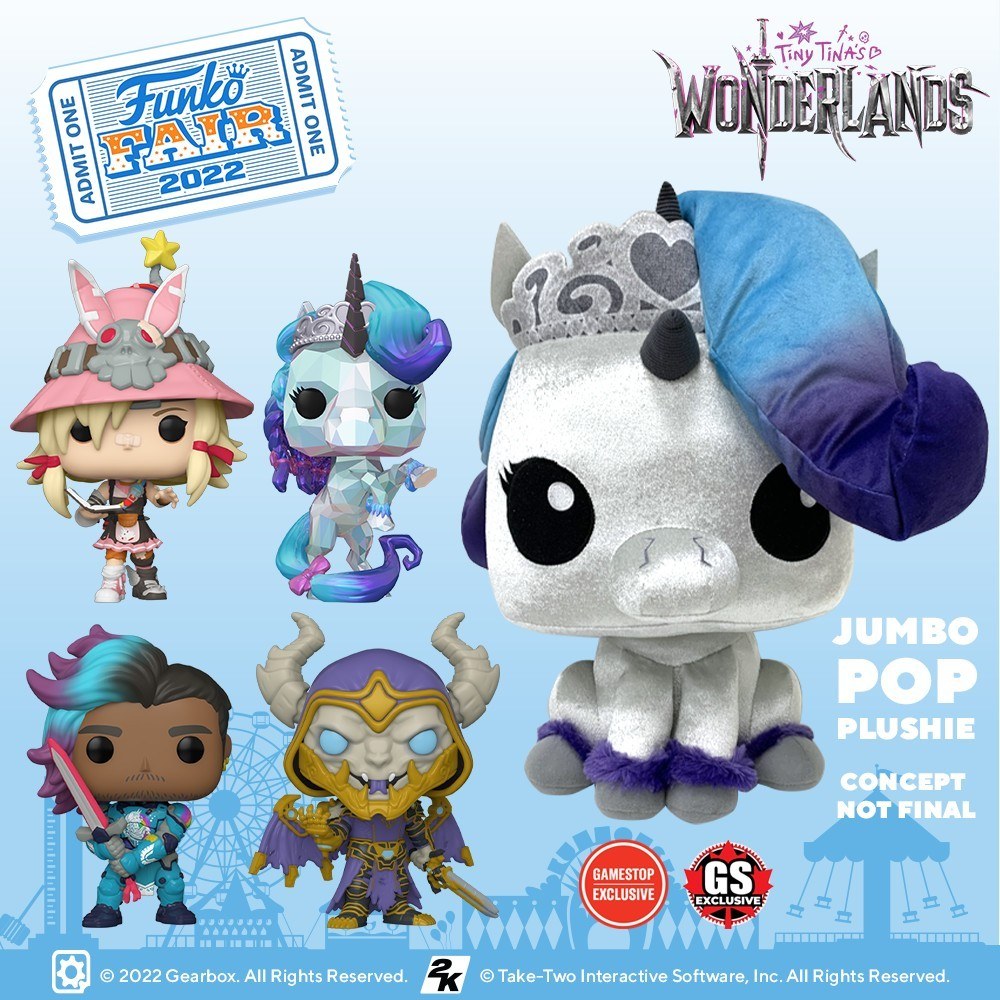 Funko unveils the first POPs of Tiny Tina's Wonderlands game
Tiny Tina's Wonderlands will be released on March 25th and Funko took the opportunity of the Funko Fair 2022 to unveil the first POP figures featuring the RPG characters. This spin-off of Borderlands is highly anticipated and will be released on many platforms, which should ensure its immediate success...
Among the characters of the game Tiny Tina's Wonderlands to land in POP, we discover :
Tiny Tina's POP around which the spin-off is centered: she is just as teenager (13 years old) as she is dangerous, capable of enjoying sweets as much as explosives...
The POP of the Butt Stallion Queen is the two-horned unicorn queen who rules the kingdom from the Capital of Sabot-Ardent and continues to repel the assaults of her enemies, including the Dragon Lord, century after century;
The POP of Mike the Paladin: he is the leader of the Diamond Guard in charge of the Queen's protection. This knight is also known to be as loyal as he is cartoonish, which helps to give him a certain charisma...
The POP of the Dragon Lord : he is the oldest evil creation of Tina and wants to eradicate heroism even though he is still defeated by the Ass Stallion Queen... Note that he is the first enemy to have his POP !
If you are impatient to discover the universe of Tiny Tina's Wonderlands, these first POPs will make you wait a little bit, so "Welcome to the Wonderlands!
Franchises related to this news 💖
POP related to this news 🧙‍♂️
🗯 News, deals, tips, coming soon,... Don't miss anything and join the community of Funko POP! fans