Announcement Coming Soon Event
Published on 19 February 2022 by Seb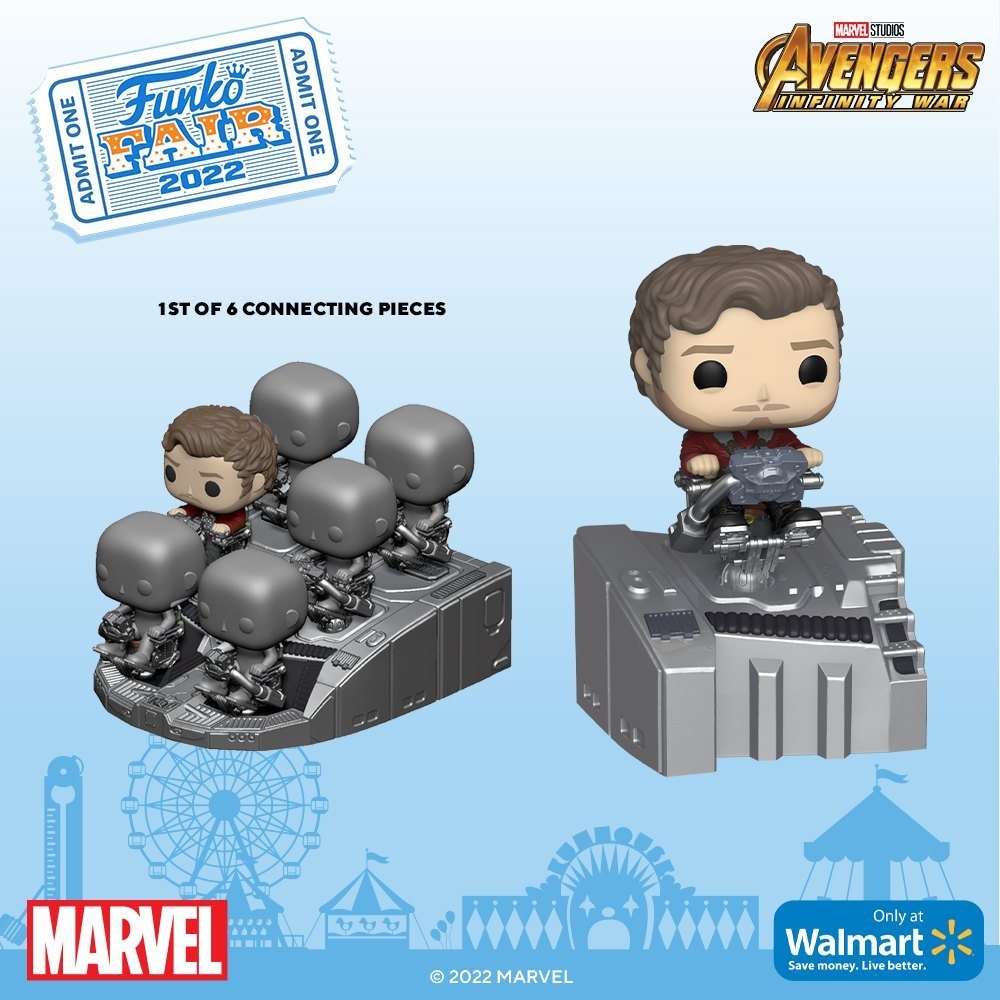 Funko unveils a set of 6 Guardians of the Galaxy POPs aboard their ship
Embark with the Guardians of the Galaxy on board the Benatar ship thanks to this new exceptional assembly unveiled by Funko during the Funko Fair 2022. An assembly of POP that reminds the ones featuring the Avengers (Victory Shawarma or the scene with all the superheroes). This time, it's the turn of the Guardians of the Galaxy to be gathered in an exceptional piece that recreates the Guardians' ship.
For the first POP of this set, it is naturally the leader of the Guardians of the Galaxy who takes place on board the ship: Star-Lord alias Peter Quill. We recognize perfectly his facial features (and the actor Chris Pratt who plays him).
The group formed by the Guardians of the Galaxy is as atypical as surprising. A bully's daughter more than violent, a raccoon addicted to the trigger, a murdered lover whose mourning will pass by revenge or a tree that says only one word ... all led by a thief. And yet the planet is in good hands because all of them have a good heart.
If the Guardians of the Galaxy already had about sixty POPs (divided into two collections according to the movies Vol. 1 and Vol. 2), it is with pleasure that the fans will be able to add this exceptional set gathering the 6 Guardians on board their spaceship.
Even if the first visual of the set doesn't give away any details about the next characters since Funko has represented them all as blank POPs, the doubt remains quite low for the fans! It remains to be seen in which order the Drax, Rocket, Groot, Mantis and Nebula POPs will come as Funko unveils the next figures of the Guardians of the Galaxy set on board the Benatar...
Franchises related to this news 💖