Announcement Coming Soon
Published on 04 May 2022 by Denis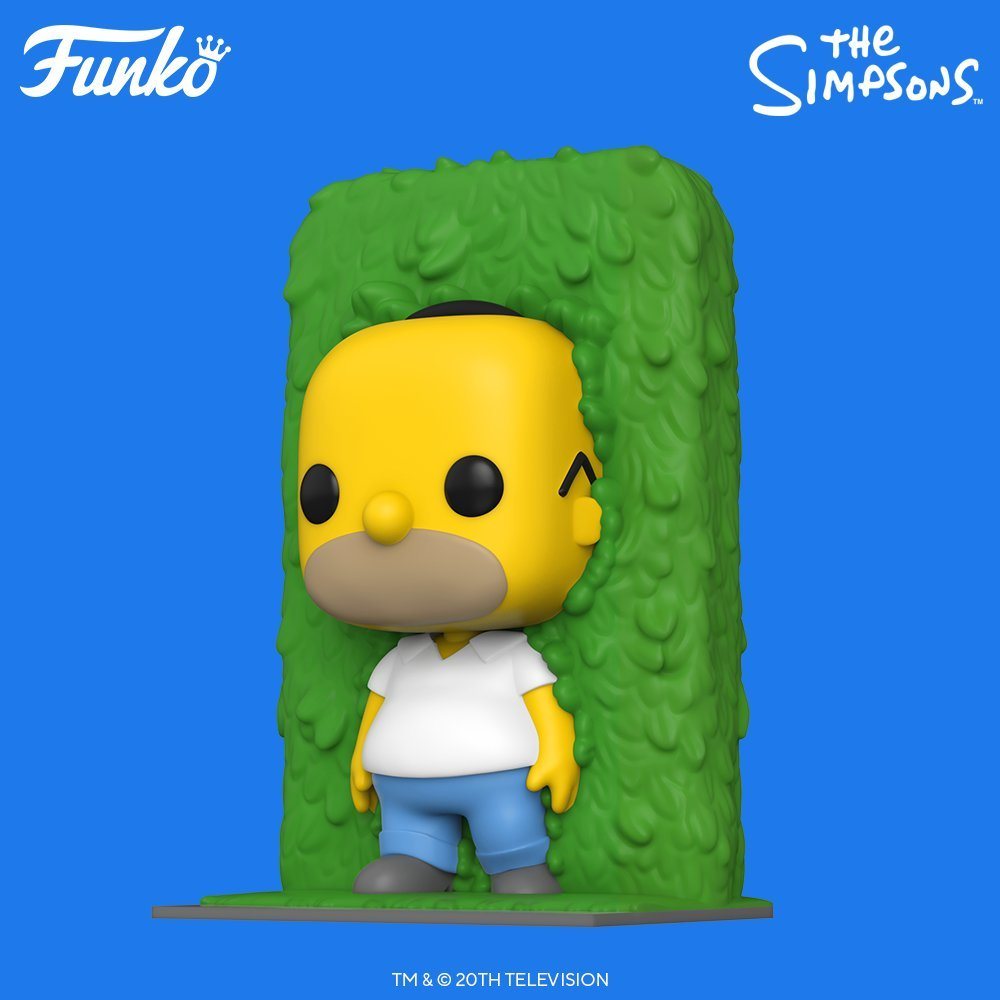 Funko unveils a new POP of Homer in The Simpsons
The Simpsons is back with a new and exceptional Funko POP of Homer. Based on one of the most hilarious scenes from the show, this POP will become a staple for all fans of The Simpsons and especially the character of Homer!
Homer loves Flanders" episode of The Simpsons (S05E16)
This is certainly one of the most famous and appreciated episodes by the fans. Released in 1994 for the fifth season, this episode traces the unexpected friendship between Homer and his neighbor Flanders. While Homer has been jealous and contemptuous of this neighbor for years, Flanders' invitation to go to a game with him touches Homer, who is convinced that Ned is "his best friend.
The friendship, the sometimes tumultuous relations between neighbors and many other references make this episode one of the most successful of the Simpsons. Among the many scenes of the episode, Funko chose to immortalize one in particular: the one where Homer disappears in the hedge separating the two neighbors' houses!
This passage has been popularized by a gif widely used by all those who want to "disappear" from a conversation!
The Simpsons POP collection
With this new POP of Homer disappearing into the hedge, Funko brings the POP collection of the iconic TV series to a total of 60 figures, and Homer himself totals no less than 14 figures in his likeness!
With so many episodes and seasons, we know that the source of inspiration for Funko is inexhaustible, so it is with pleasure that we discover the new figures regularly proposed. It is even more appreciable when it is about cult moments immortalized in POP as it is the case with this figurine reproducing the moment when Homer disappears in the hedge.
A more than faithful POP of Homer in the hedge
Whether you've seen the episode or not, you've at least already come across the gif! Then you know that this POP from The Simpsons reproduces one of the most mythical scenes of the series! Moreover, it is faithful to all the details:
Homer's outfit which is his usual one with his white polo shirt and his sky blue pants ;
The physical appearance of the character with his belly, his beard and his baldness;
And finally, Homer's attitude as he shamefully disappears into the hedge, arms at his sides...
Franchises related to this news 💖
POP related to this news 🧙‍♂️