Announcement Coming Soon
Published on 25 November 2021 by Seb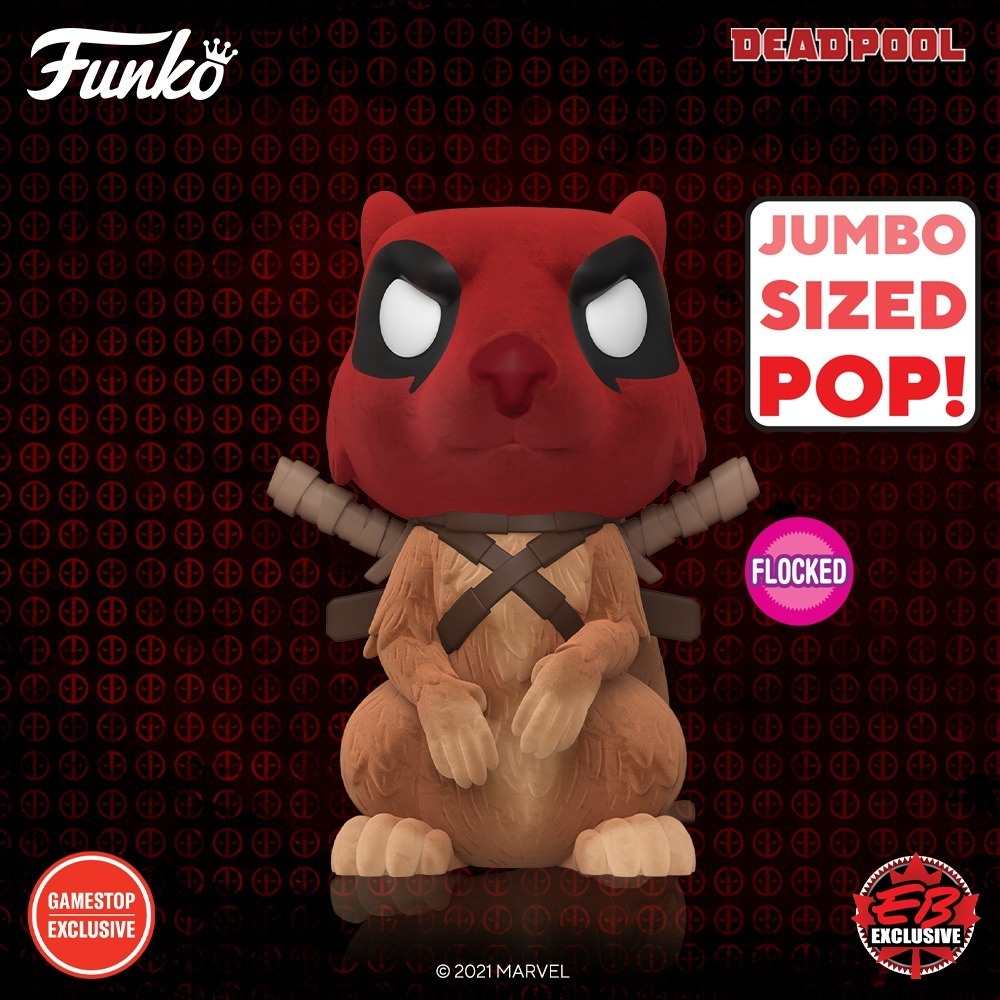 Funko unveils a new POP of Deadpool: Squirrelpool
As a Deadpool fan, you are used to discovering him in more and more hilarious outfits and attitudes in Funko POP. Whether as a ballerina, dressed as Sherlock Holmes, dancing Flamenco or even riding a unicorn, you thought you had seen it all? Well, Funko is going to surprise you again.
Indeed, this new figure from Deadpool presents the superhero Squirrelpool, a mutant squirrel whose posture is inspired by the cover of the comic Thor #607. We find the superhero half squirrel, half ninja with his animal body and his head taking the mask of Deadpool. Of course his weapons are firmly harnessed in his back.
After Squirrelpool and Dinopool, there is little doubt that we will soon see POPs of Pandapool!
For the occasion, Funko has seen things in a big way since it is a Flocked and Supersized 25cm POP.
Franchises related to this news 💖
POP related to this news 🧙‍♂️