Announcement Coming Soon Event
Published on 31 August 2021 by Denis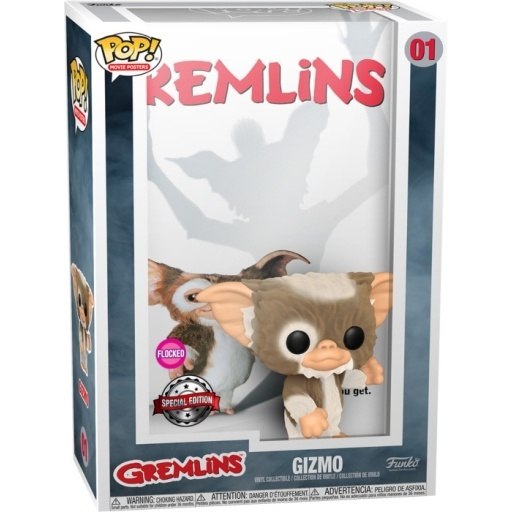 Funko unveils a new POP category: Movie Posters
At every event organized by Funko, we can count on an announcement more impactful than the others. For the Festival of Fun, this announcement is the revelation of a brand new POP category: "Movie Posters".
It's a new category, but it's based on the codes of the "Poster" type categories of POP Comic Covers or POP Video Games (the ones with the covers of the biggest video games).
Funko has unveiled the POP Movie Posters #01, and the honors of the inauguration of these new figures went to the movie Gremlins which rocked / terrified our childhood! Indeed, we discover the Gremlins movie poster featuring Gizmo and his shadow, all accompanied by the phrase "What you see... isn't what you get"!
For this Gizmo POP, Funko even went as far as to offer the character in a Flocked POP whose texture goes perfectly with the little character. This POP is very successful, and will please both Gremlins fans to become one of the highlights of their collection, but also movie fans who must be looking forward to discovering the next movie poster POPs... If we had to take bets, we would bet on Jaws for the #02, and you?
Franchises related to this news 💖
POP related to this news 🧙‍♂️