Announcement Coming Soon
Published on 23 January 2023 by Denis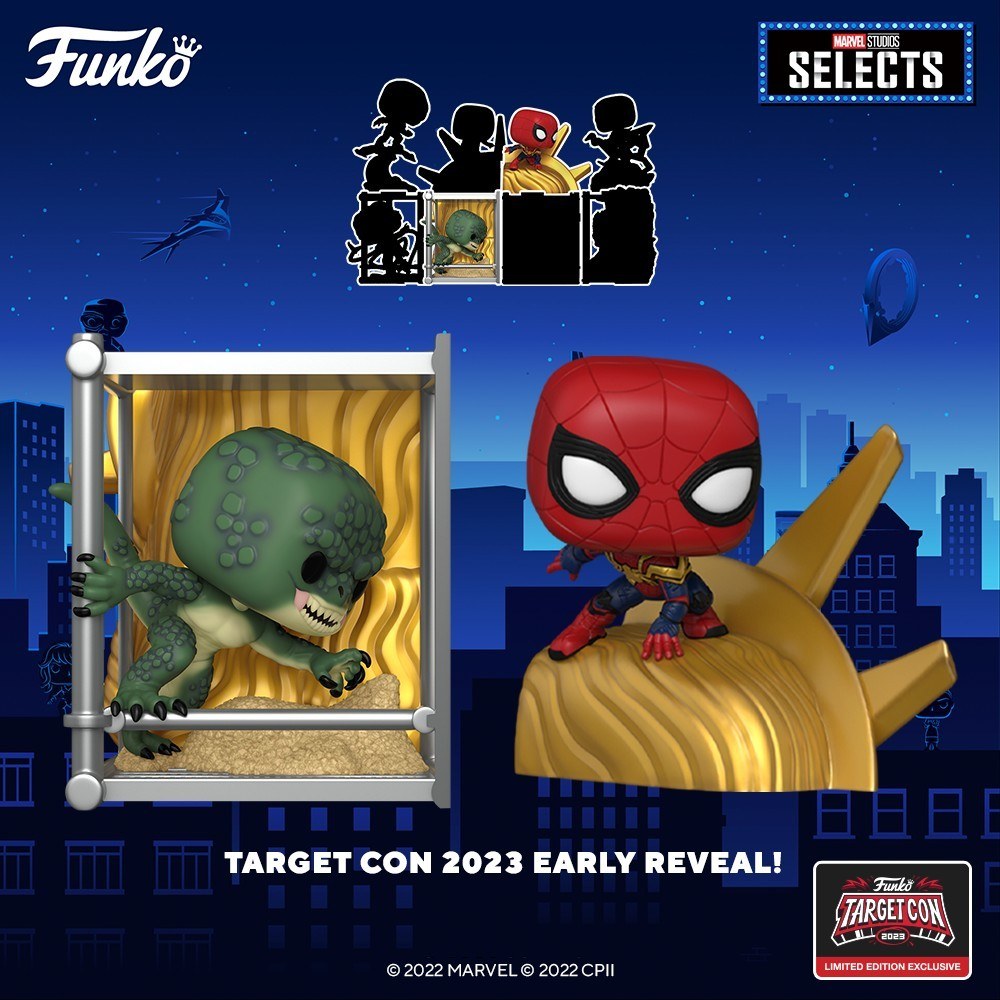 Funko unveils a new Marvel Assemble from Spider-Man No Way Home: The Final Battle
Marvel fans, and more particularly Spider-Man fans, can rejoice because Funko has just unveiled a brand new Assemble. After the "Sinister Six", a set composed of 7 figures and opposing Spider-Man to the super villains gathered by Dr. Octopus, it is now on the final battle of "No Way Home" that Funko attacks.
Unveiled at the Target Con 2023 Convention, this assembly will consist of a total of 8 POP figures and these are the first two that Funko has unveiled, revealing the setting of the scene and in particular a piece of the Statue of Liberty on which the fight takes place. The scene is exceptional and highlights Spider-Man in his acrobatics as well as his opponents.
The very first POP figure unveiled is the POP Deluxe #1179 featuring Spider-Man, the Marvel superhero crouching on the head of the golden Liberty statue. His costume replicates the movie version with its gold and shiny look.
The second POP is of a super villain and is none other than the Lizard, POP Deluxe #1180. The villain is shown jumping on a scaffold as he climbs the statue to fight the Spider-Man(s).
If Funko's visuals hide the next figures that will make up the set, fans will have very little trouble guessing the protagonists! The only unknown is in what order Funko will unveil the characters among Sandman, Electro, Dr. Octopus, the Green Goblin and of course the two "other" Spider-Man.
All the fans who shuddered when they saw Tobey Maguire, Andrew Garfield and Tom Holland together on screen will be able to reunite them with the most iconic super villains of the Marvel universe.
If you missed the "Sinister Six" set, here is a good opportunity to catch up or simply to immortalize the two epic fight scenes on your shelves. Future POPs for No Way Home's "Final Battle Series" set should be released week after week until the Assembly is complete.
Franchises related to this news 💖
🗯 News, deals, tips, coming soon,... Don't miss anything and join the community of Funko POP! fans