Announcement Coming Soon
Published on 01 July 2023 by Denis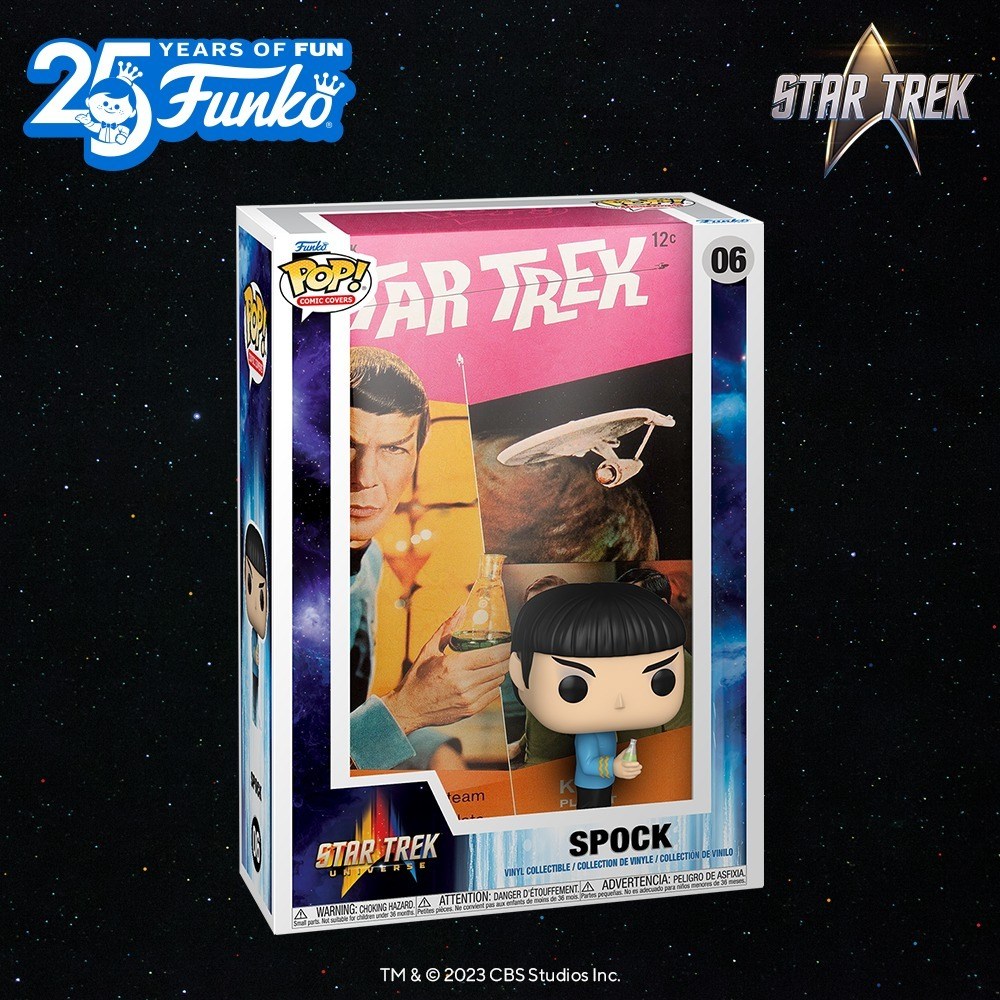 Funko unveils a magnificent POP Comic Covers of Spock
While Funko is used to unveiling POP Comic Covers from the Marvel and DC universes, the brand is moving away from superheroes to take us to an intergalactic universe: that of Star Trek!
The galaxy's favorite Vulcan has been chosen to inaugurate POP #01 of these new Comic Covers. As with all POPs of this type, the box consists of a figure and a background featuring the cover of the comic book, in this case Gold Key magazine, which adapted the Star Trek series into comics before losing the rights to Marvel Comics...
An icon of POP culture, Funko couldn't do without Leonard Nimoy's character for its Comic Covers series, and now it's done!
Spock is First Officer and Science Officer aboard the starship USS Enterprise, under the command of Captain James T. Kirk. Kirk. A pragmatic scientist, he is often portrayed as the most rational and analytical of the crew, contrasting with Kirk's more impulsive personality.
Not to mention his well-known physical characteristics (his pointed ears and arched eyebrows), Spock's POP figurine is a faithful reproduction of the character featured on the comic book cover, and fits perfectly with the character of the reckless scientist as we later discover him. Indeed, on the figurine, Spock holds a flask in his hand and has his mysterious look as he is certainly pondering one of his experiments and appealing to his cold logic... Who's to say a "Fascinating" is coming out of his mouth as he watches the reaction in the vial?
Star Trek fans will be able to add this masterpiece to their collection, a fine tribute to the saga!
Franchises related to this news 💖
POP related to this news 🧙‍♂️
🗯 News, deals, tips, coming soon,... Don't miss anything and join the community of Funko POP! fans