Announcement Coming Soon
Published on 02 July 2023 by Seb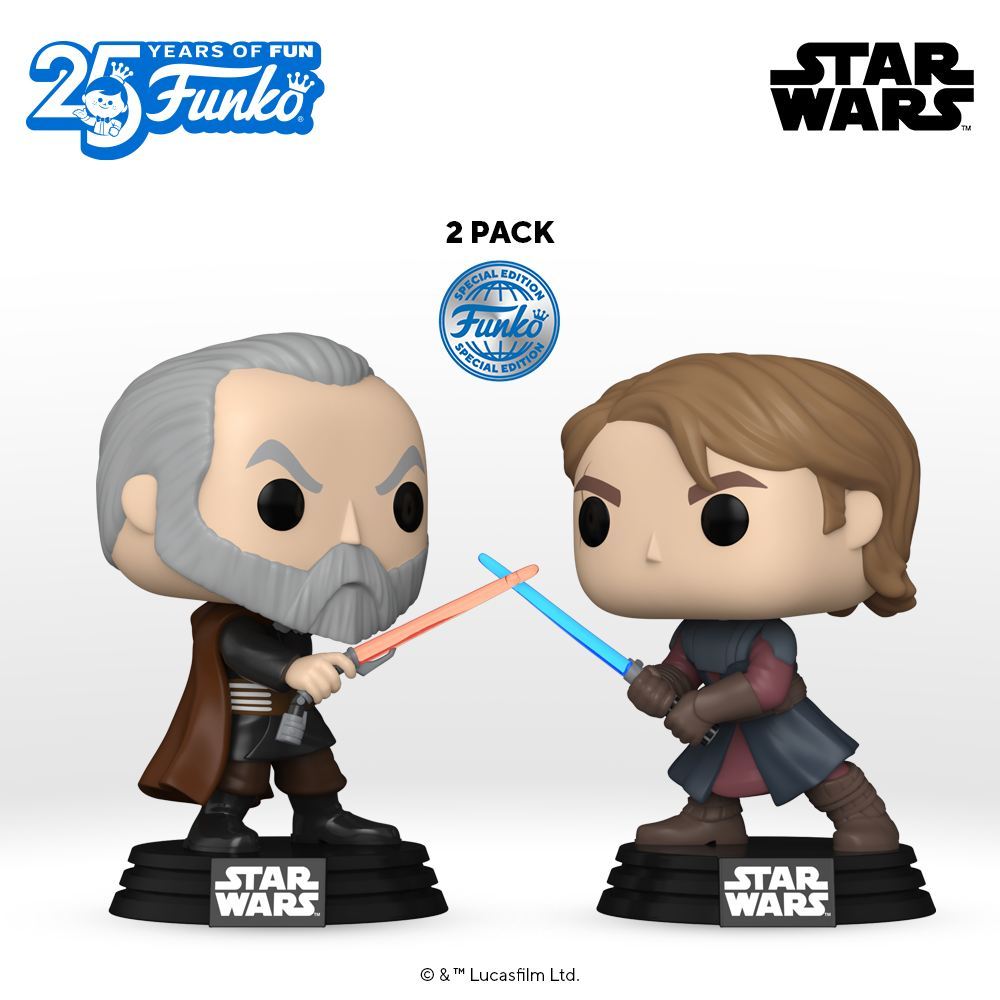 Funko recreates the duel between Count Dooku and Anakin Skywalker in the Clone Wars
It's an exceptional Star Wars duo pack recreating the duel between Count Dooku and Anakin Skywaler, a mythical lightsaber battle from the Clone Wars, the war of secession that pitted the Galactic Republic against the Confederacy of Independent Systems...
In a nod to this colorful episode in the Star Wars saga, Funko has recreated the duel between Jedi warrior Anakin Skywaler and CSI leader Dooku. The POPs are faithful in every detail: the menacing glances of each character, the experience of Count Doku against the ardor of Skywalker!
The duels between Anakin Skywalker and Count Dooku are well known to fans of the saga. From their first confrontation in "Attack of the Clones", in which the Sith taught the young Jedi a lesson, to their final showdown in "Revenge of the Sith", these lightsaber duels are just exceptional - as are the POPs that immortalize them.
Perhaps we'll be lucky enough to have other duet packs of these oppositions in the near future?
Franchises related to this news 💖
🗯 News, deals, tips, coming soon,... Don't miss anything and join the community of Funko POP! fans