Announcement Coming Soon
Published on 22 February 2023 by Denis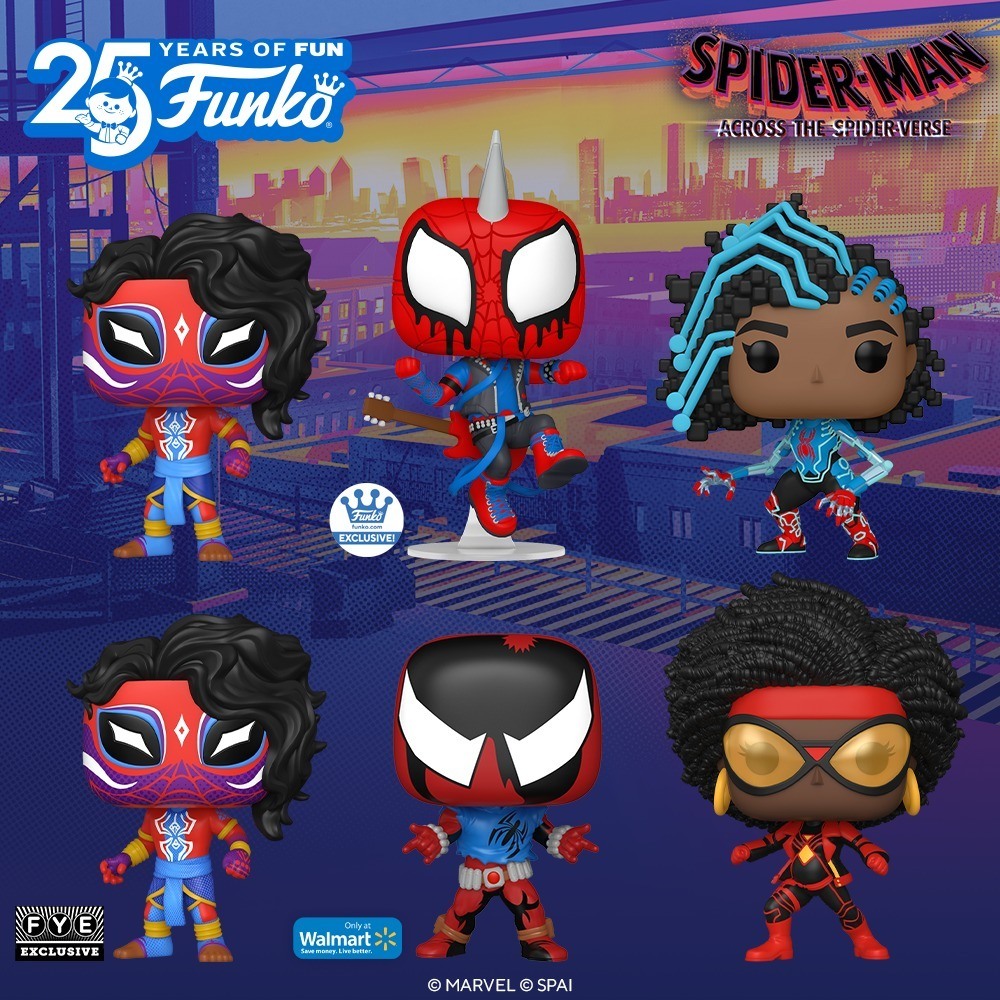 Funko POPs for Spider-Man across the Spider-Verse
The animated film Spider-Man: Across the Spider-Verse (the sequel to Spider-Man: New Generation) will be released in June this year and Funko has already unveiled an impressive wave of POP figures featuring nearly fifteen figures of the different characters, including some very nice surprises.
In this new animated opus, Miles Morales leaves for adventures in the Spider-Verse to meet other spider characters that we can already discover with the first figurines unveiled by Funko like Spider-Byte, Spider-Punk or Scarlet Spider! But other characters are also at the center of the plot, such as Gwen Stacy aka Spider-Gwen, Spider-Woman or the Spider-Man 2099 (Miguel O'Hara). The trailer of Spider-Man Across the Spider-Verse seems to live up to its promises and it is therefore a pleasure to discover the very first POPs from the movie.
Here is the complete listing of the Funko POPs from Spider-Man: Across the Spider-Verse :
POP #1223 Spider-Man
POP #1223 Spider-Man (Translucent)
POP #1224 Spider-Gwen
POP #1225 Spider-Man 2099
POP #1226 The Spot
POP #1227 Spider-Man India
POP #1227 Spider-Man India (Deco)
POP #1228 Spider-Woman
POP #1229 Spider-Byte
POP #1230 Medieval Vulture
POP #1231 Spider-Punk
POP #1232 Scarlet Spider
POP #1233 Miles Morales
POP #1234 Gwen Stacy
POP #1236 Spider-Man (Supersized)
POP #1267 Spider-Man 2099 (Glow in the Dark)
With all these figures, the cast seems to be complete if you want to collect the POPs of this brand new Spider-Man!
Franchises related to this news 💖
POP related to this news 🧙‍♂️
🗯 News, deals, tips, coming soon,... Don't miss anything and join the community of Funko POP! fans