Announcement Coming Soon
Published on 18 November 2021 by Lola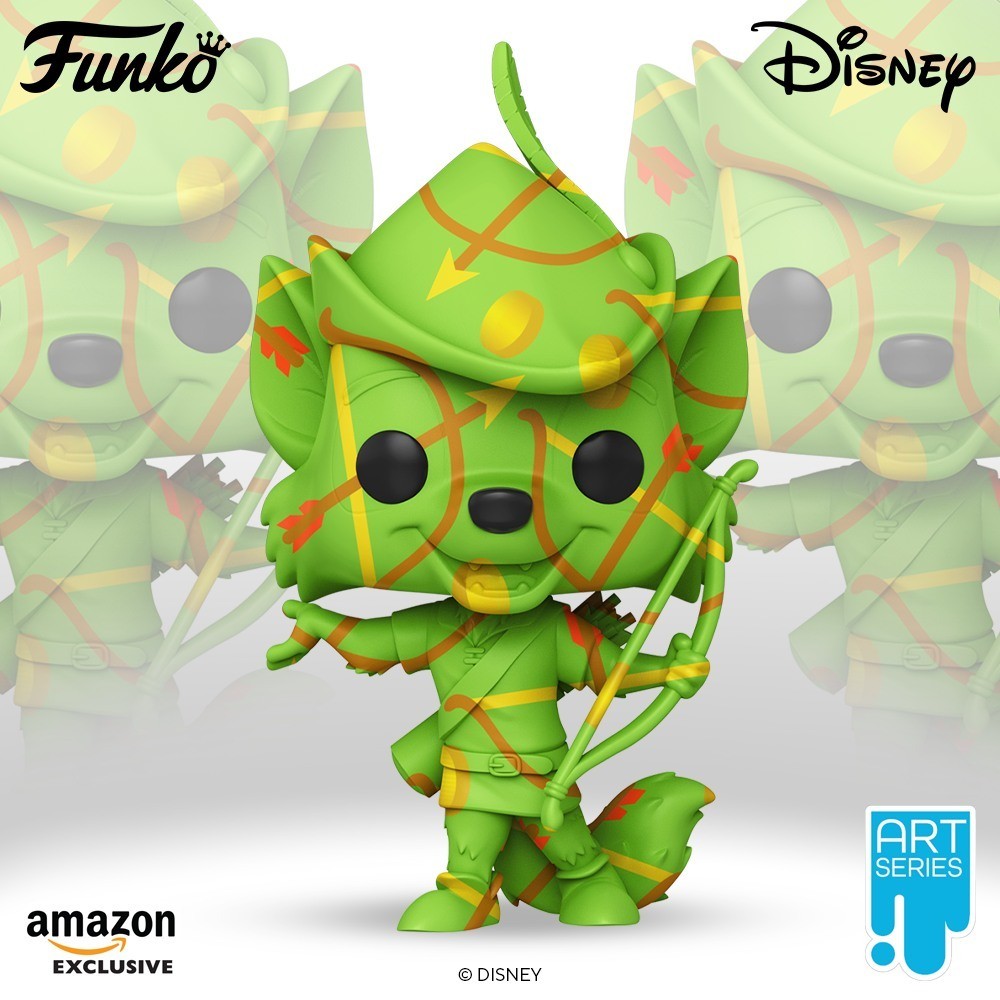 Funko declines Robin Hood (Disney) in POP Art Series
It's now almost a habit since Funko is gradually declining Disney characters in very colorful POP Art Series. After Winnie the Pooh released last month, and previously Baloo and Pluto, it's now another iconic character that passes under the brushes of Funko: Robin Hood.
Robin Hood is the 2nd film of the Disney studios, released in 1973. The story recounts the legend of Robin Hood (mixed with the Renart novel), who lives in Sherwood Forest with Little John the bear. While King Richard the Lionhearted is away on the Crusades, the crown of England is in the hands of Prince John, who reigns terror and plunders all the wealth. Robin and Little John organize themselves to help the poor people, stealing the Prince's wealth to redistribute it...
Funko unveils a beautiful POP of Robin Hood in Art Series version where we discover the joyful Fox, holding firmly his bow and carrying his arrows on his back. Completely painted in a light green, the designs on this POP of Robin Hood make a nice nod to the character: a bow and gold coins.
This POP will be perfect in your collection if you are a fan of Disney (or Robin Hood), but especially if you are into the Disney POP Art Series. There are now 18 figures in the Disney Animation set with Mickey of course, but also many main characters from the first Disney movies: Bambi, Pinnochio, Chip and Dale, etc. A nice way to revisit his classics!
Franchises related to this news 💖
POP related to this news 🧙‍♂️