Announcement Coming Soon
Published on 14 March 2022 by Denis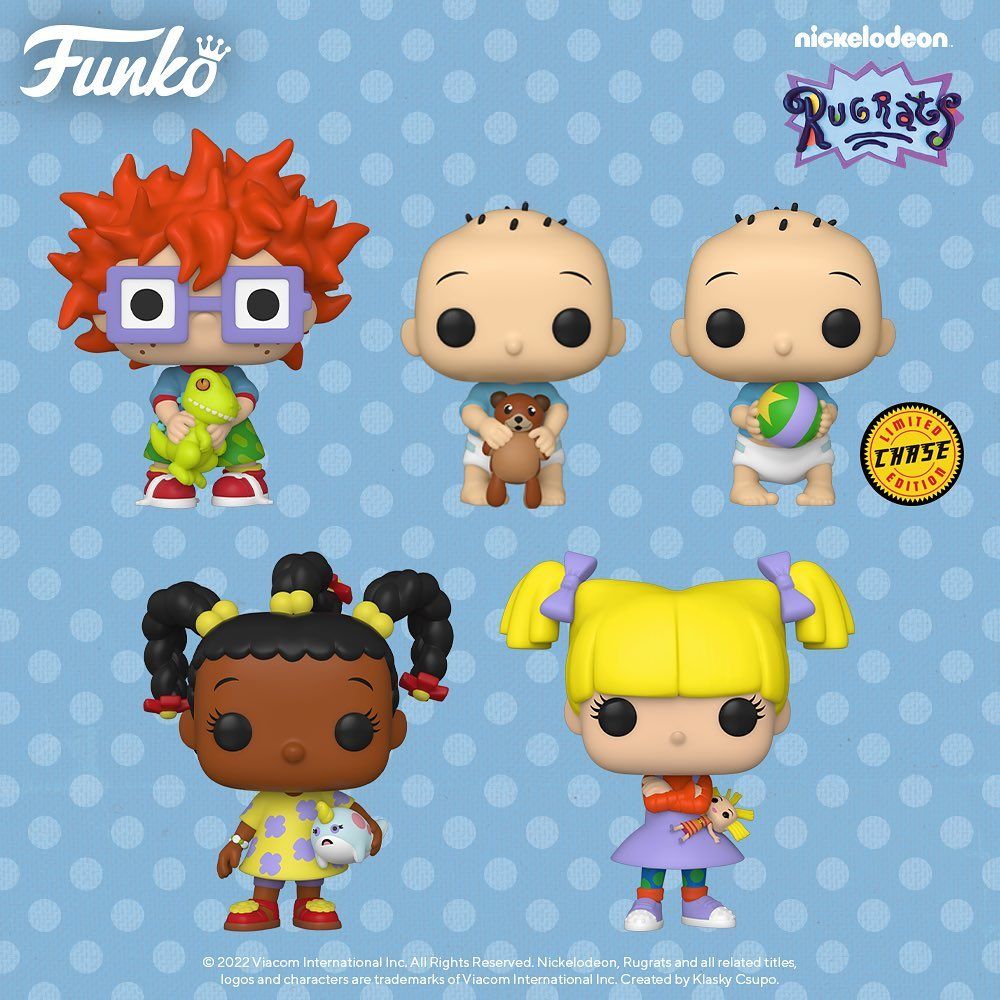 Flood of Rugrats' Funko POP
Six new POP figures complete the Rugrats POP collection! The cartoon that rocked the childhood of many people in the 90s follows the adventures of a bunch of babies led by Tommy Pickles.
Funko already offered POP figures from Rugrats and the main characters of the cartoon but these were mainly from 2017... So it's a real desire to dust off the collection by offering new figurines.
With these six POP figures of Rugrats, fans will be able to reconstruct a good part of the happy gang, starting with the intrepid Tommy Pickles who is declined in two versions (normal and chase with the difference being the toy in Tommy's hands). We also discover a POP of Chuckie Finster who holds in his hands the emblematic dinosaur Reptar as well as the POP of Susie Carmichael. Finally, the twins Phil and Lil DeVille also have a duo pack and Funko closes this announcement with the POP of Angelica Pickles, Tommy's (very often mean) cousin.
Franchises related to this news 💖
POP related to this news 🧙‍♂️