Announcement Coming Soon Event
Published on 04 September 2021 by Seb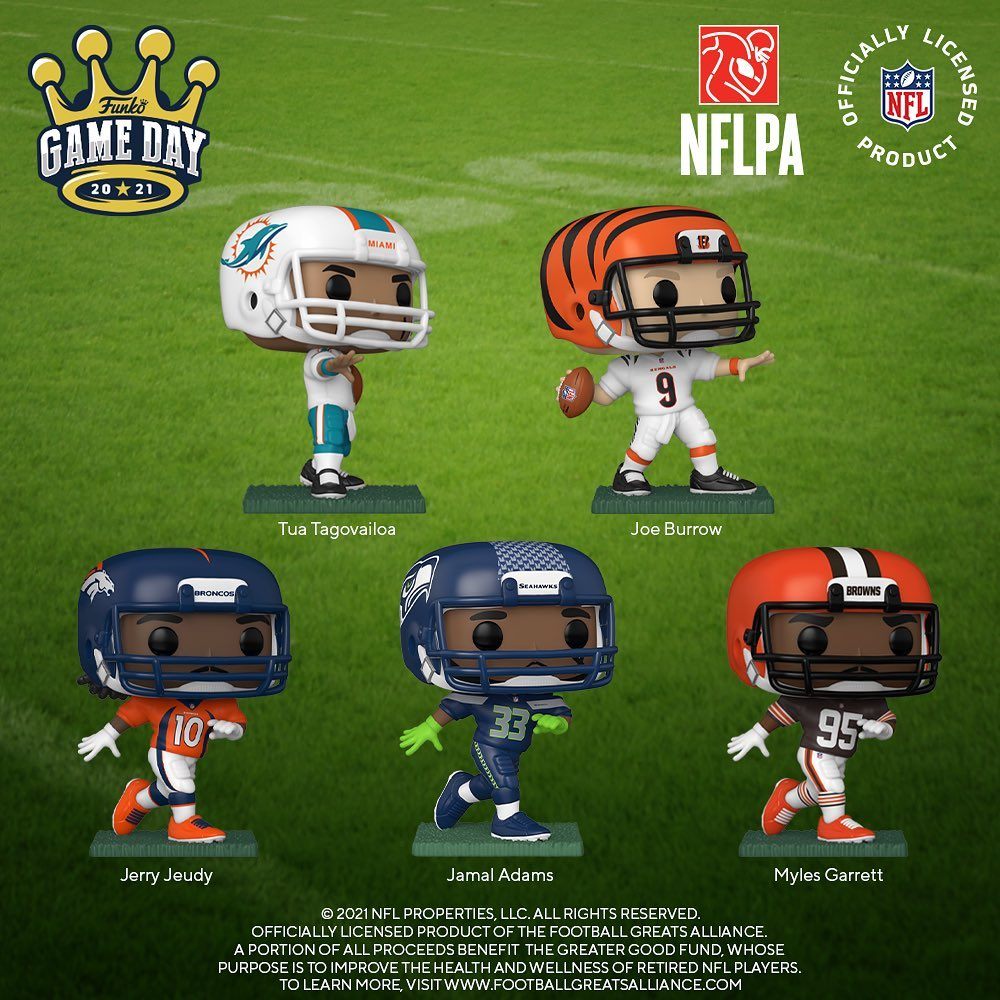 Flood of NFL Funko POP
A brand new event launched by Funko is starting: Funko Game Day 2021, during which the famous vinyl figurine brand will unveil many POPs related to the world of sports: soccer, wrestling, field hockey, basketball and many other sports will be honored with POPs featuring the stars who dominate these sports.
First announcement: a wave of American soccer POP figures with no less than 9 NFL players populated. There are POPs of the major teams with Tom Brady (Bucs), Tua Tagovailoa (Dolphins), Joe Burrow (Bengals), Stefon Diggs (Bills), Myles Garrett (Browns), Justin Herbert (Chargers), Jamal Adams (Seahwks), Jerry Jeudy (Broncos) and Josh Jacobs (Raiders).
Fans who follow NFL games will be able to add these figures to their collection, which is probably already well stocked since there are now more than 200 Funko POP NFL figures!
Franchises related to this news 💖
POP related to this news 🧙‍♂️