Announcement Coming Soon
Published on 16 December 2021 by Seb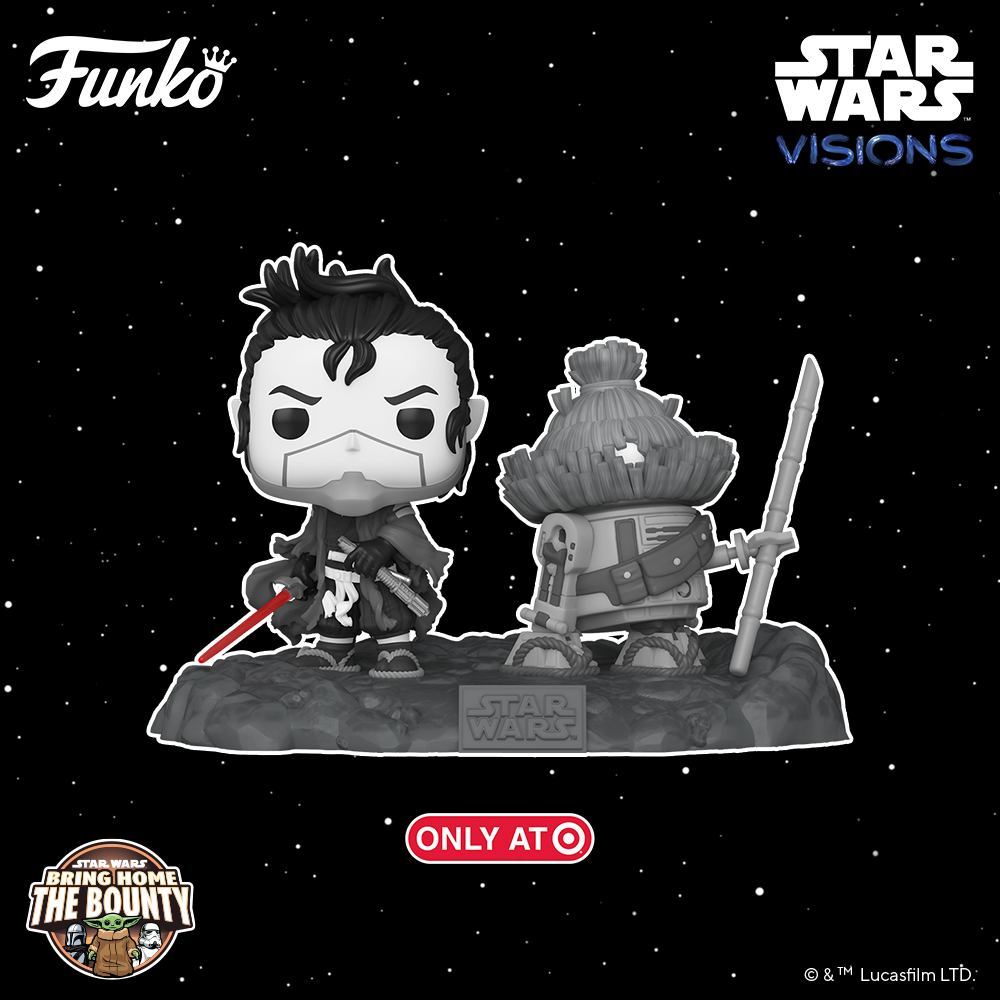 First POP for Star Wars Visions
Star Wars Visions is a series of nine episodes from the Star Wars universe. Each episode is independent and immerses us in adventures mixing the worlds of Star Wars and a Japanese medieval style.
This is the very first POP that inaugurates the Star Wars Visions set and it is likely that Funko will soon unveil others with maybe one figure per episode... To inaugurate this set, it is a POP from the very first episode of the series (The Duel) that we find with what could almost be a Movie Moment since we discover a POP of Ronin alongside the droid B5-56.
The POP of Ronin and B5-56 is a perfect reproduction of the first episode, reminding us of the graphic style with the colors almost entirely in black and white. Of course the choice of the two characters is also perfect since we find the Ronin, central character of the first episode, but also his droid sidekick whose look is a perfect mix between a samurai and a robot!
Finally, Funko didn't leave out any detail on these POPs which will intrigue the fans of the series with for example the red lightsaber of the Ronin, but also his Japanese initials on the chest or the perfect design of the droid with all the details.
Franchises related to this news 💖