Announcement Coming Soon
Published on 17 December 2021 by Lola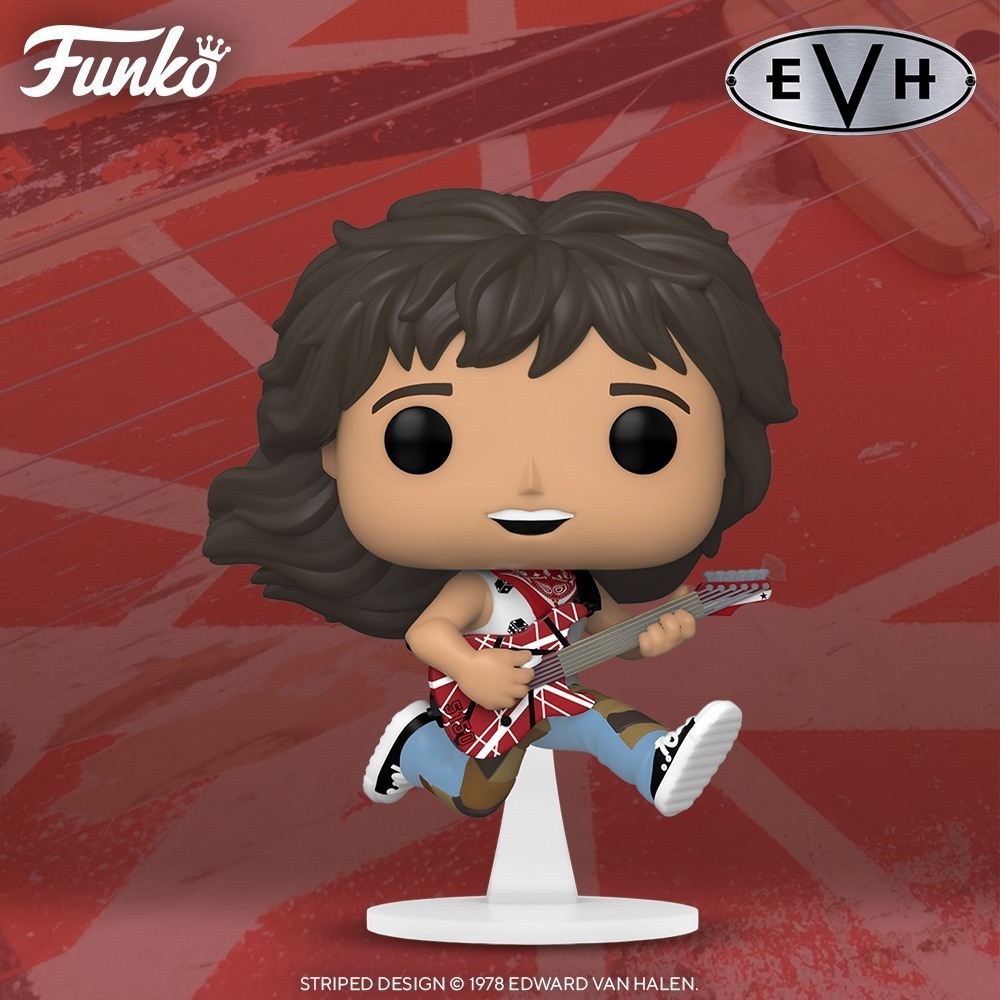 Eddie Van Halen available in Funko POP
The Dutch guitarist, leader of the band that bears his name, lands in a POP as rock as the character. A nice tribute to Eddie Van Halen who died in 2020 and who joins the very closed circle of POP Rocks.
Eddie Van Halen (EVH) left his mark on hard rock, inspiring a whole generation of guitarists with his fiery guitar solos. With his band, and with the help of David Lee Roth, they took hard rock to a new dimension making it less dark and more playful!
Fans will be happy to add Van Halen's POP to their shelves, especially since Funko did not do things by halves to pay tribute to the guitarist. We discover a magnificent figurine where the dynamism of the rocker is perfectly represented. Indeed, EVH is in full jump (the POP has a base) while he strums his guitar. His long hair in the wind, his wide smile and his sparkling eyes remind us how much he could ignite a stage. As for the clothing style, Funko also hit the nail on the head with simple jeans, black converse and a white tank top! Finally, only one accessory for this POP but it makes so much sense: a red guitar striped with white and black stripes and on which we can read the number 5150.
Franchises related to this news 💖
POP related to this news 🧙‍♂️