Announcement Coming Soon Event
Published on 04 July 2021 by Lola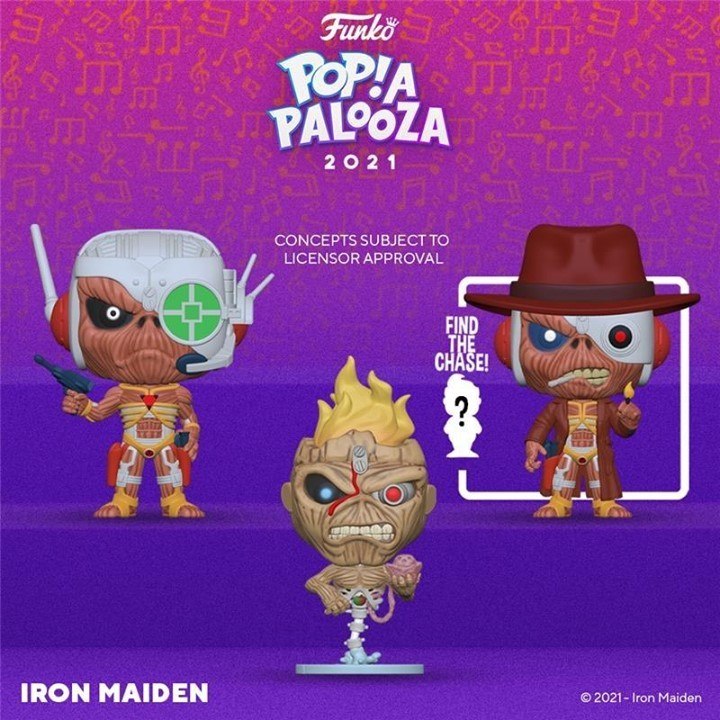 Eddie, the Iron Maiden mascot, is back in POP
The world's most famous rock mascot returns with 2 outstanding POPs (+1 Chase)! He is one of the key revelations of the Palooza 2021 event. Considered a full-fledged member of the band, the one who appears on all the album covers is likely to have as much success (if not more!) as the band members...
For these 3 POPs featuring Eddie, Funko took a look at the covers of 3 albums where Eddie is of course represented. On one POP, Eddie appears equipped as a cyborg and this POP comes from the cover of the album Somewhere in Time released in 1986.
Funko treats fans with a Chase version of Eddie (based on the same POP as the Somewhere in Time one), but this time the POP is reminiscent of the Stranger in a Strange Land album cover where Eddie hides under a raincoat and hat.
Finally, the last Eddie's POP takes Eddie from the cover of Iron Maiden's Seventh Son of Seve album, with a shredded Eddie on which only his upper body remains, leaving his spine clearly visible!
Franchises related to this news 💖