Announcement Coming Soon
Published on 15 April 2022 by Seb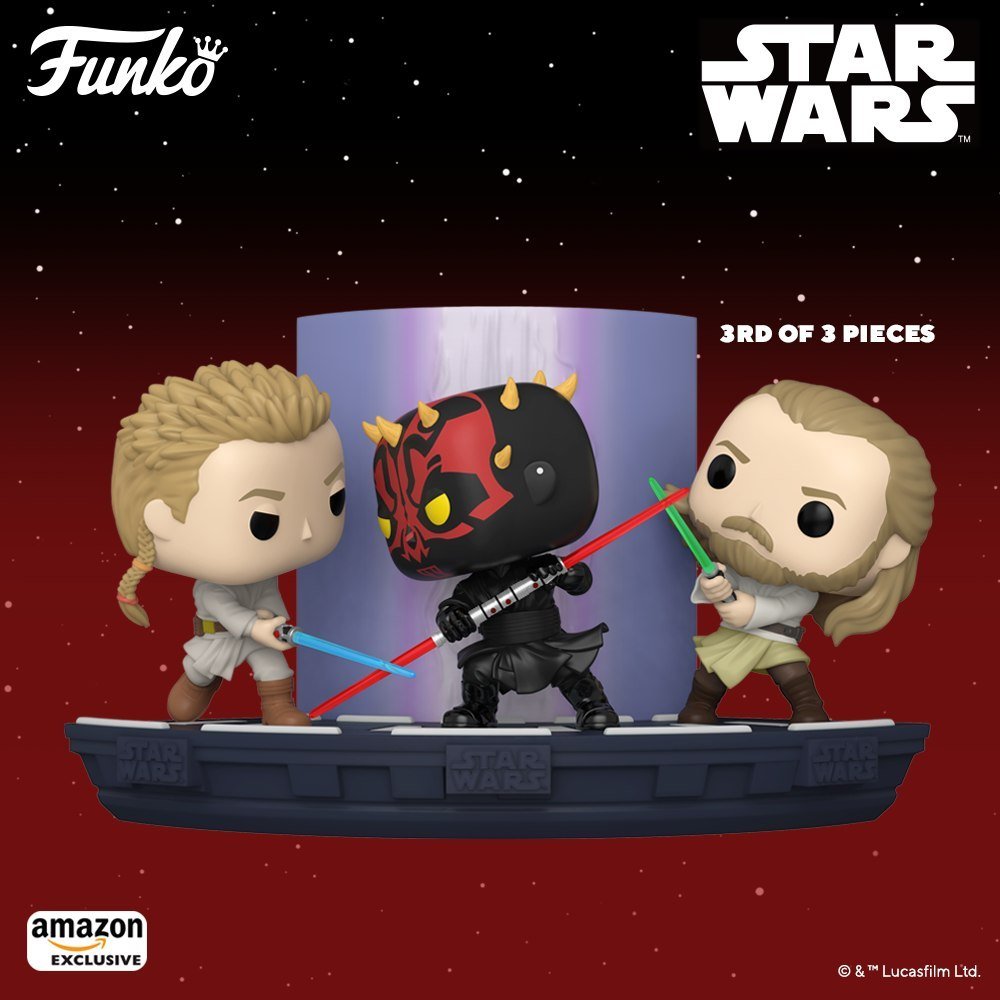 Duel of the Fates Star Wars Funko POP set is complete
A few weeks ago, Funko unveiled a Star Wars set featuring one of the most epic lightsaber battles: the "Duel of the Fates" between Darth Maul and Obi-Wan Kenobi and Qui-Gon Jinn.
The first POP unveiled was the Sith at the center of the fight, then we had Obi-Wan Kenobi and now the third and final figure to complete this set: the jedi Qui-Gon Jinn and his green saber.
Once again, this POP is perfectly faithful to the scene and to the character whose every detail is recognizable, from his beard to his long blond hair and his jedi outfit. Who Gon is also shown in full motion as he tries to defeat Darth Maul.
When combined, the three POPs perfectly recreate that incredible scene from the very end of the first episode of The Phantom Menace. With the three colors of the swords, we can see again the images of the different beams crossing each other and we naturally remember the outcome of this duel...
Please note: the complete set is now only available exclusively at Amazon.
Franchises related to this news 💖
🗯 News, deals, tips, coming soon,... Don't miss anything and join the community of Funko POP! fans