Announcement Coming Soon
Published on 23 November 2021 by Lola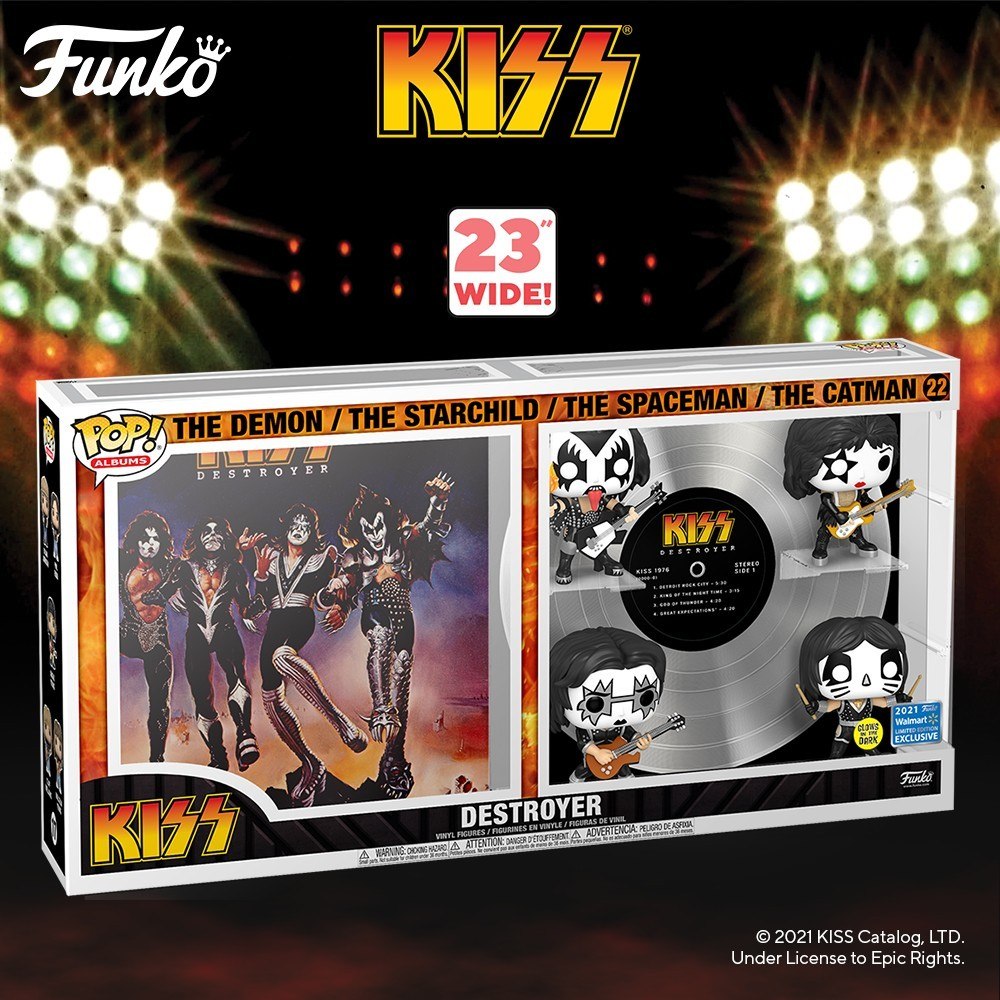 Destroyer from KISS POP Albums Deluxe
To celebrate the 45th anniversary of the release of the Destroyer album, Funko has announced an exceptional KISS Deluxe Album POP with the album cover, and in a Glow in the Dark version that perfectly fits the spirit of the band!
This is the fourth Kiss album and the first big hit that will propel the hard rock band on stages around the world. With titles like "Detroit Rock City", "Shout It Out Loud", "God of Thunder" or "Beth", the album quickly reached the top of the charts in different countries.
Since it is a POP album, let's also look at the cover of Destroyer. This one was realized by the artist Ken Kelly and seems straight out of a comic book which would be with the effigy of the 4 members of the group.
The POP Albums Deluxe of Kiss is splendid, the cover is perfectly represented and the POP of Paul Stanley, Gene Simmons, Ace Frehley and Peter Criss as The Starchild, The Demon, The Spaceman and The Catman are just sublime...
The POP of The Demon, The Starchild, The Spaceman and The Catman were already available alone, but Funko clearly goes even further to please the fans since this time, the band - in stage clothes - is presented on small pedestals in front of the album's disc which lets you see the tracks of the first side!
Franchises related to this news 💖