Announcement Coming Soon Event
Published on 30 August 2021 by Seb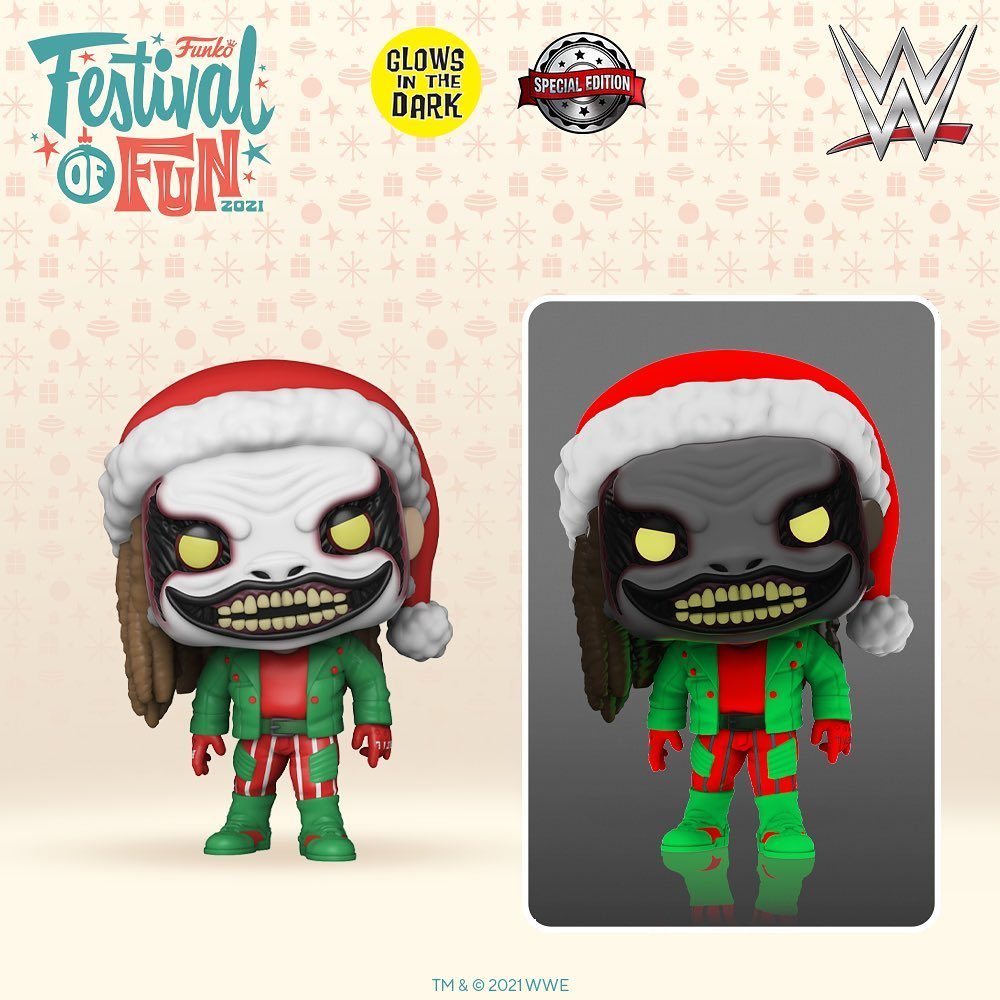 Bray Wyatt returns in POP Glow in the Dark for Christmas
Bray "The Fiend" Wyatt is one of the biggest superstars of the WWE and Funko is not mistaken in unveiling the 3rd POP figure of the wrestler. A new POP, special for Christmas, as we find The Fiend dressed for the holidays, but still as terrifying!
Coming from a family of wrestlers (his grandfather, father, uncles and brother were also wrestlers!), Bray Wyatt joined the WWE in 2009. He made his place among the most popular fighters, gathering around him the Wyatt Family, and more recently creating the character of The Fiend, a terrifying clown.
As for his record of achievements, Wyatt has no reason to be ashamed of his career in the ring, as he has won numerous belts, both individually and as a team. He was WWE Champion and twice Universal Champion!
This POP from Bray Wyatt is very timely as the wrestler recently announced that he was leaving the ring for good. Nevertheless, he will have marked several decades of the WWE with antics that have undoubtedly pleased the fans of the WWE.
Fans of the character will appreciate the nice gift made by Funko for Bray Wyatt's departure: a POP where he puts on the costume of The Fiend, with his clown mask with a terrifying jaw. This is a GITD POP, with a very nice shiny effect as the green costume lights up, as well as the look and the teeth of The Fiend.
Franchises related to this news 💖
POP related to this news 🧙‍♂️