Announcement Coming Soon
Published on 16 January 2022 by Denis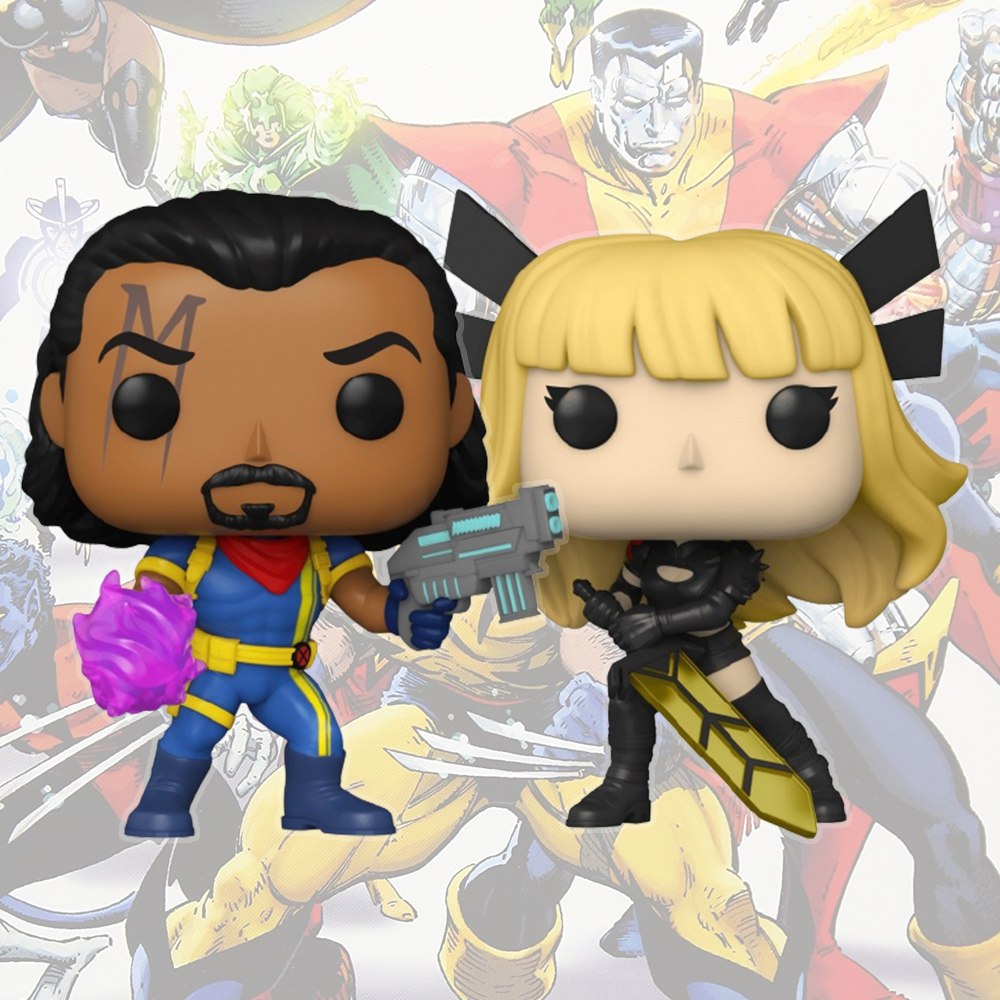 Bishop and Magik join the X-Men POPs
Funko has unveiled two new POP figures from the X-Men set, the first one is the exterminator Lucas Bishop, the second one is Illyana Rasputin aka Magik! X-Men who didn't have any POP figure yet and who are added to the (already very rich) collection of Funko POP X-Men.
Let's start with Lucas Bishop, born on Earth-811 in a mutant camp, was tattooed with a large "M" on his right eye, reminding his condition of mutant. After liberation, Bishop wandered with his sister Shard before joining the XSE security force fighting mutant criminals and becoming its youngest recruit. He then joins the X-Men at the invitation of Professor X himself! Bishop's POP is very faithful to the character dressed in his blue and yellow suit, his red scarf and his blue rangers. He holds a gun in his left hand, while we can see that he generates a ball of energy with his right arm. Bishop's face is also perfectly recognizable with his goatee, his long hair and of course the imposing "M" tattoo on his eye.
As for Magik's POP (real name Illyana Rasputin), we find the young blonde woman wearing her leather outfit and carrying her imposing sword. The mutant, capable of teleporting and invoking protective spells, is formidable, and Magik's Funko POP leaves no doubt about her evil intentions...
Franchises related to this news 💖