Announcement Coming Soon Event
Published on 24 September 2021 by William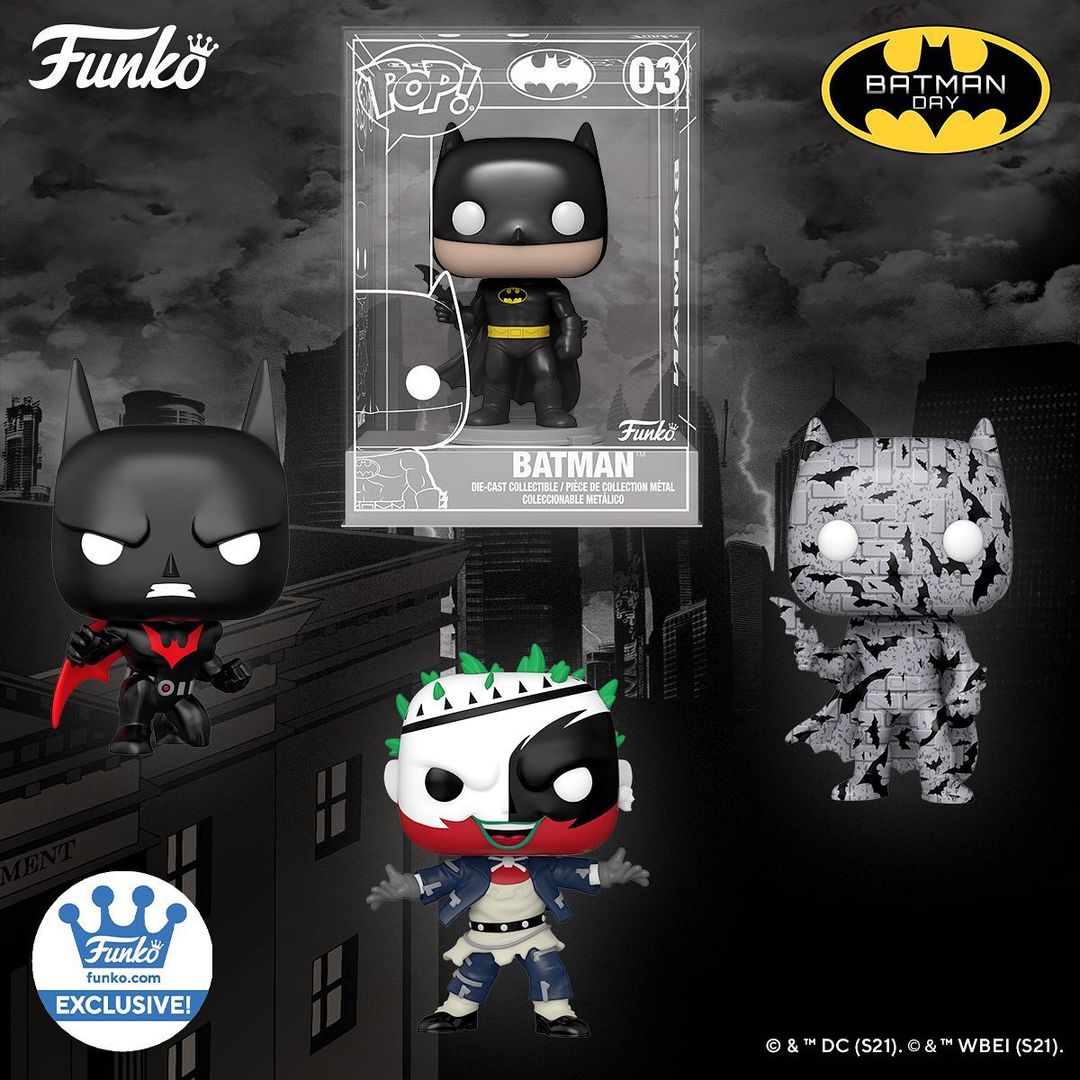 Batman Day 2021's Announcements
Every year, DC dedicates the third Saturday of September to celebrate one of its most mythical superheroes with the "Batman Day". 2021 is no exception and Funko has taken the opportunity to unveil new POPs featuring the Dark Knight!
This event which celebrates the very first appearance of Batman in "Detective Comics" in 1939 is more and more followed, marked by the numerous tributes to the Gotham vigilante. On the Funko side, 4 new POPs have been unveiled, some of them revealing very nice surprises...
Let's start with the "breaking news", a new POP Die-Cast, these metal figurines recently launched by Funko. It is the POP Die Cast numbered #03, leaving a suspense on the POP #02, the first one being dedicated to Captain America. Let's bet on Superman ? This POP takes the codes of the Die-Cast, presented in a beautiful acrylic case, highlighting the figure as a real collector's item.
The other Batman Day announcements are a bit more conventional, but no less interesting! They include:
a POP Art Series of Batman, in a gray version with brick patterns that recall the Gotham atmosphere, as well as bats lining the figure;
a POP from Batman Beyond in his black costume with a red cape and a red bat logo on the chest;
the last figure is the Joker King, a criminal as crazy as his idol The Joker as shown in his POP with the reminders to the prince of crime ...
Franchises related to this news 💖
POP related to this news 🧙‍♂️