Announcement Coming Soon
Published on 23 November 2021 by Lola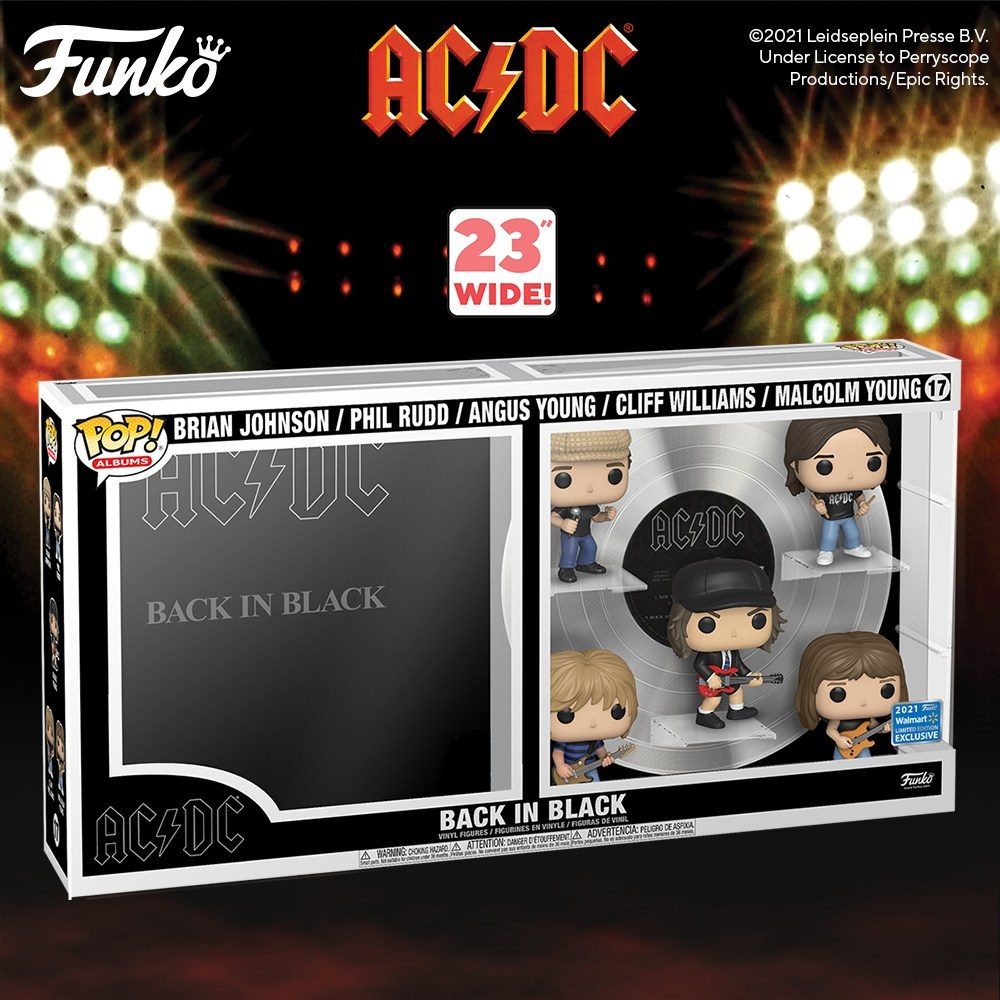 Back in Black from ACDC POP Albums Deluxe
Funko already offered two AC/DC POP Albums, including the POP with the Back in Black cover. But this time, Funko goes even further with a POP Album Deluxe in Supersized 58 cm / 23'' where we discover both the album cover AND the 5 members of the band!
On the left side of the POP, we discover the Back in Black album cover, completely black with only the inscriptions of the AC/DC logo and the album title.
On the second part of the POP, Brian Johnson, Phil Rudd, Angus Young, Cliff Williams and Malcolm Young are arranged in the four corners (and in the center) of the record on small pedestals that show them off perfectly. Each one holds in his hands his instrument or an accessory reminding him of it and they are dressed in the outfits as we can see them in the clip.
Note: these POP Albums Deluxe are proposed in a rigid box that can be directly fixed on the wall. Perfect for all those who want to make a 100% Rock decoration !
Franchises related to this news 💖