Announcement Coming Soon
Published on 23 November 2021 by Lola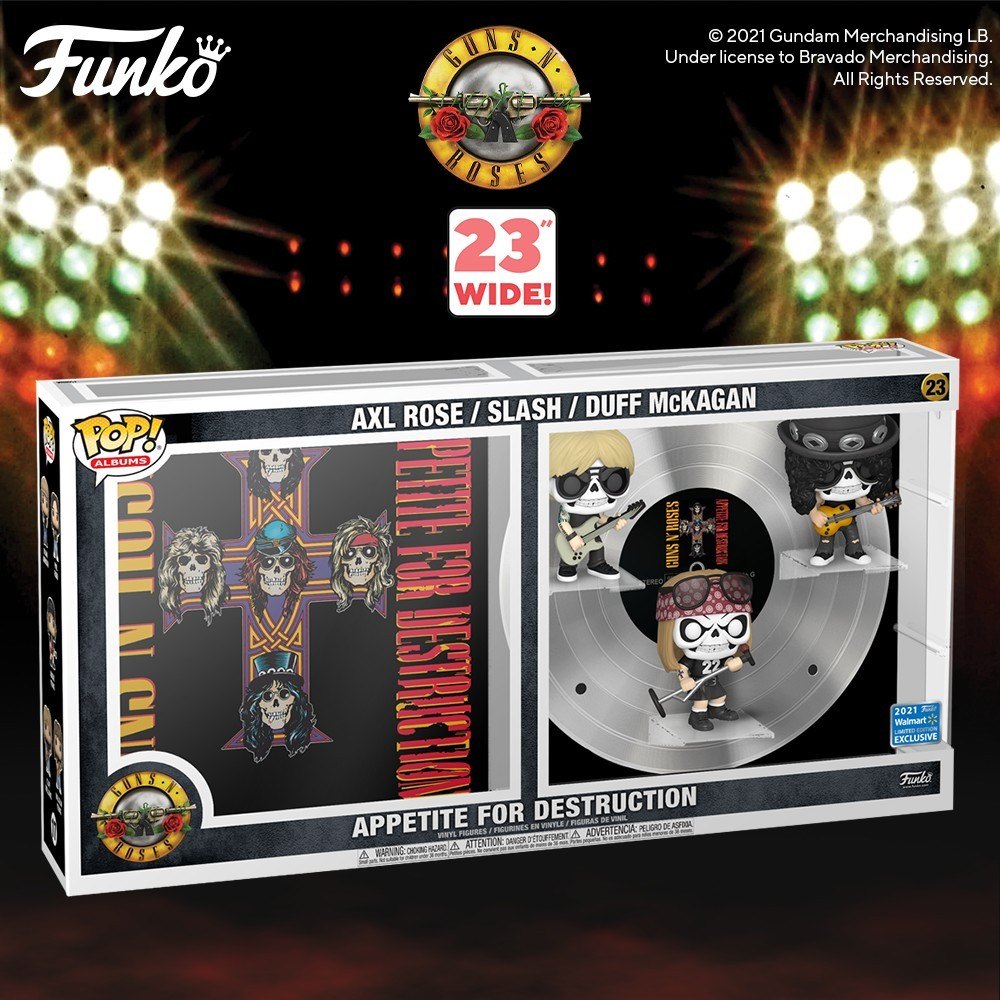 Appetite for Destruction from Guns N Roses POP Albums Deluxe
The very first album of Guns N' Roses, Appetite for Destruction is certainly one of the greatest albums of the band, and one of the greatest albums of all times... Funko pays a tribute to it by "popifying" it in a very successful POP Albums Deluxe.
GNR is an American hard rock band that was formed in 1985. Originally consisting of singer Axl Rose, guitarist Slash and bassist Duff McKagan, the band quickly made its way to the top charts in every country!
Released in 1987, the album Appetite for Destruction was a hit with tracks like "Paradise City", "Welcome to the Jungle" and "Sweet Child o' Mine". For its 30th anniversary (in 2018), Appetite for Destruction even had the right to an exceptional reissue.
Taking the codes of the POP Deluxe Albums, in a 23'' / 58 cm format cut in two parts with on the left the album cover, and on the right the record with the band members, this POP of Guns N' Roses is very successful.
On the cover (black background), we find the names of the band and the album on the sides while in the center a yellow and purple cross with 5 skulls with wigs. Skulls and wigs that we find on the costumes of Axl Rose, Slash and Duff also represented with their instruments and the microphone.
Franchises related to this news 💖