Announcement Coming Soon
Published on 07 May 2022 by Seb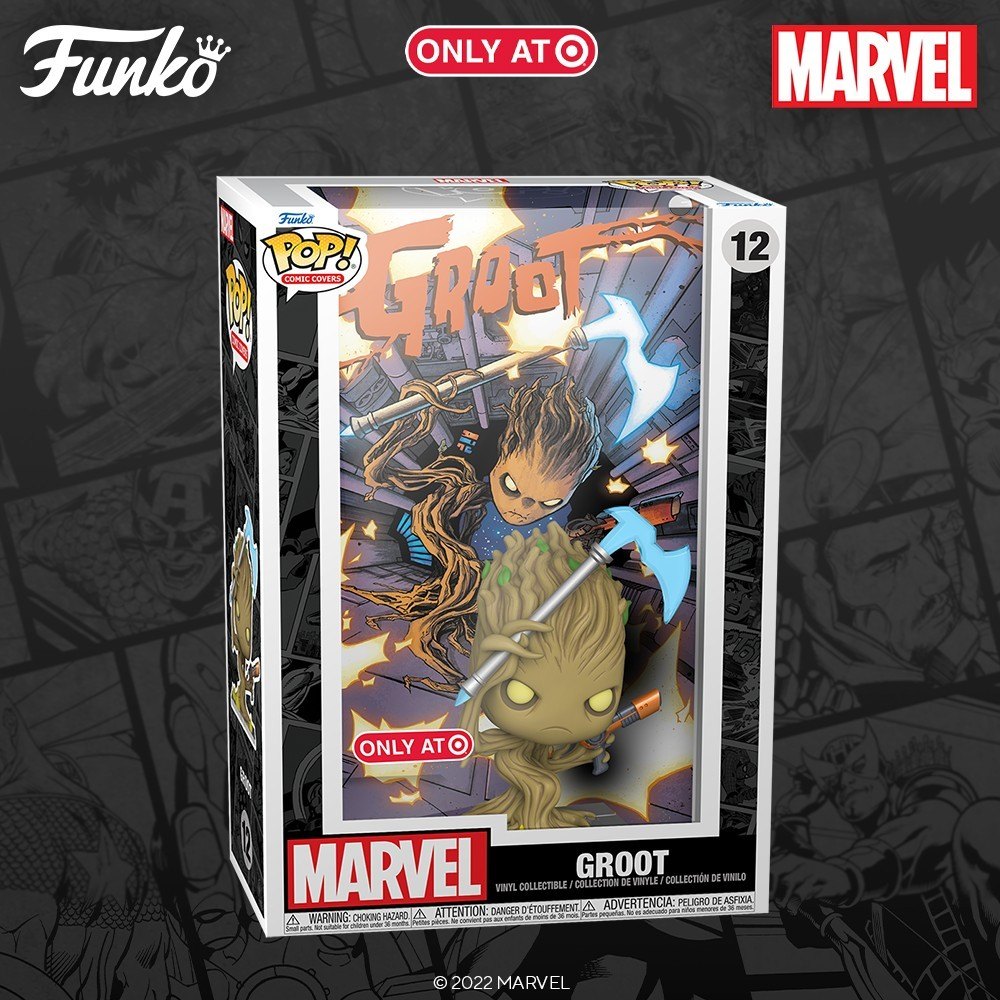 And one more Groot Funko POP with this Comic Covers
With more than thirty POPs in his likeness, he is one of the most "popified" Marvel characters by Funko and has many fans. The talking tree (or rather constantly repeating the only sentence "I am Groot") lands in a new POP which is a Comic Covers of his eponymous comic book.
Groot is part of the Guardians of the Galaxy alongside Star-Lord, Gamora, Rocket, Drax or Mantis but he has a lesser known history in the Marvel comics where he is sent to Earth to kidnap humans and do experiments on them...
If his "vegetal" and childish aspect could let us think that he is rather harmless, Groot turns out to be a formidable fighter. He has an exceptional strength, can communicate with plants and has the ability to regenerate or even be completely reborn with a single twig, making him the ideal candidate for a suicide mission!
For this POP Comic Covers taken from the Groot comic book number 5, we discover a "nasty" Groot with a terrifying look and holding in his branches an axe and a gun! The POP is very successful, perfectly faithful to the cover of the album.
Franchises related to this news 💖
POP related to this news 🧙‍♂️