Announcement Coming Soon
Published on 18 September 2021 by Seb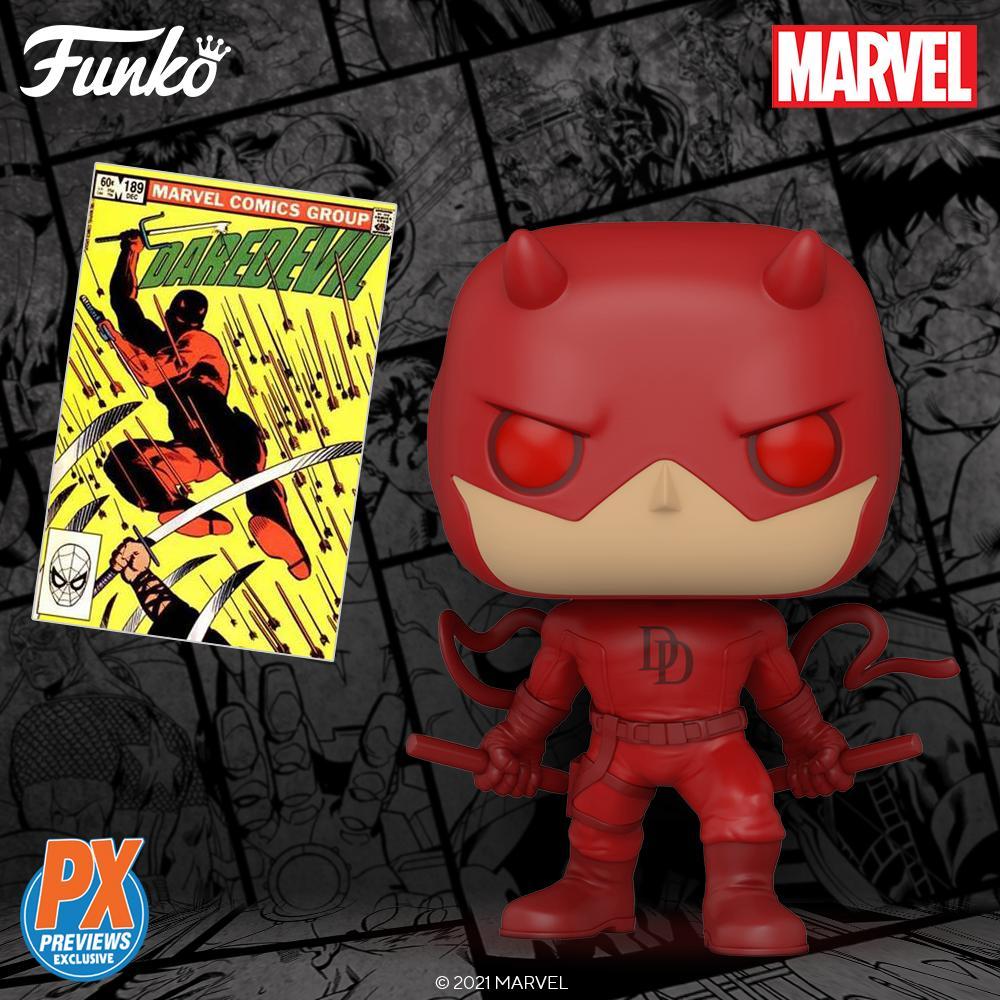 A new POP for Daredevil
Matthew Murdoc aka Daredevil is one of the most famous Marvel heroes and Funko has just unveiled a new POP featuring the blind superhero, lawyer by day and vigilante by night. The story of Daredevil is the one we like to find in comics: a young boy who grew up in precarious conditions, who will lose his father killed by a criminal and become a superhero in secret. If there is an air of Bruce Wayne behind this story, the two superheroes are however very different.
Funko offers a superb POP of Daredevil in his full red outfit with the two "D" on his chest, his mask that protects his anonymity and his martial arts sticks in each hand. Funko of course recalled the two little devil horns on the top of the hero's forehead!
This new POP comes at the right time since we know that Daredevil should make a new appearance in Spider-Man No Way Home. However, we should not see him in his vigilante outfit, but simply in the role of Matt Murdoc as Peter Parker's lawyer.
Franchises related to this news 💖
POP related to this news 🧙‍♂️