Announcement Coming Soon
Published on 14 August 2021 by Denis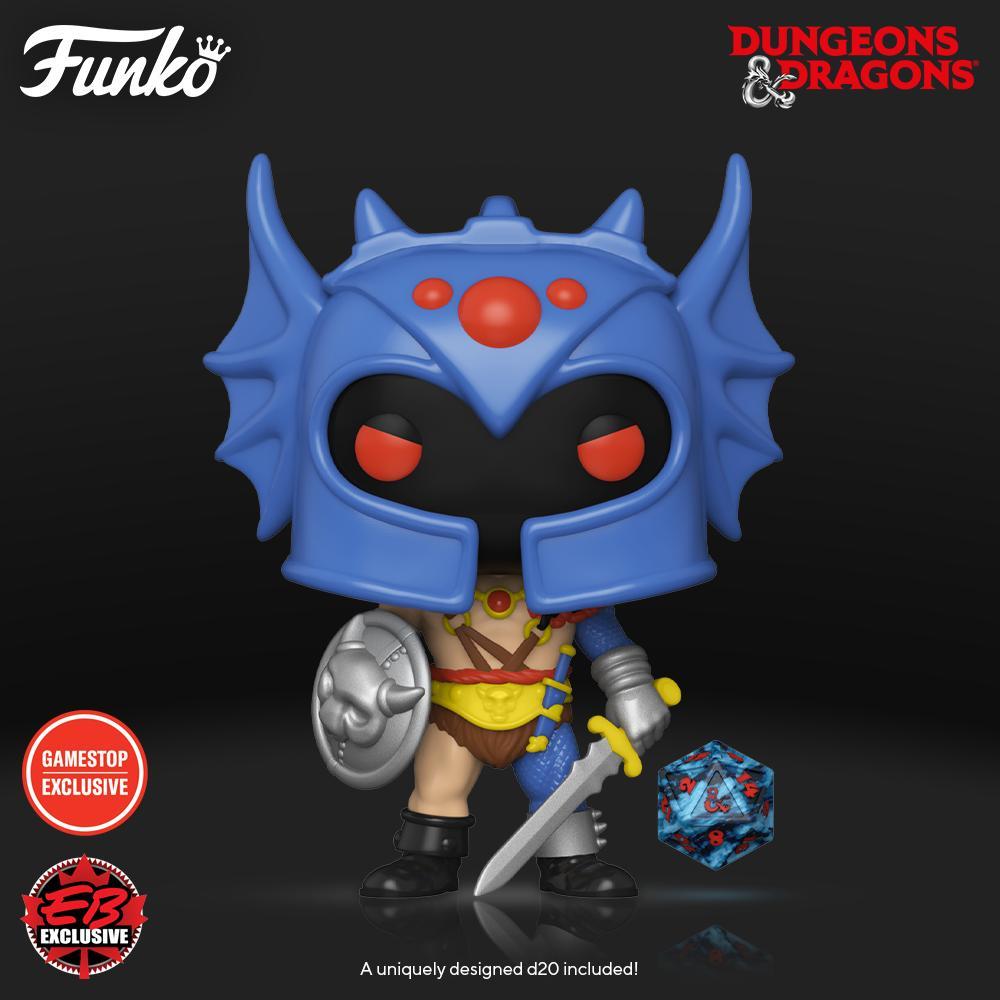 A new Dungeons & Dragons POP of Warduke
Funko has just unveiled a POP from Dungeons and Dragons and it is the POP of Warduke with D20. The figure is faithful to the character who wears his weapons, his shield and his imposing blue helmet with bat wings.
With this new announcement, this is the tenth Dungeons & Dragons POP that Funko is offering! Warduke made his first appearance in the old Quest for the Heartstone adventure. Warduke is one of a group of characters whose mission is to get their hands on the Heartstone, a powerful magical artifact, in order to protect the Kingdom.
Warduke's POP is a nice tribute to the character as we can recognize the powerful human warrior perfectly with all the details: his blue helmet, his shield with a skull pattern and of course his Nightwind sword that he holds firmly in his left hand.
Franchises related to this news 💖