Announcement Coming Soon
Published on 25 September 2022 by Denis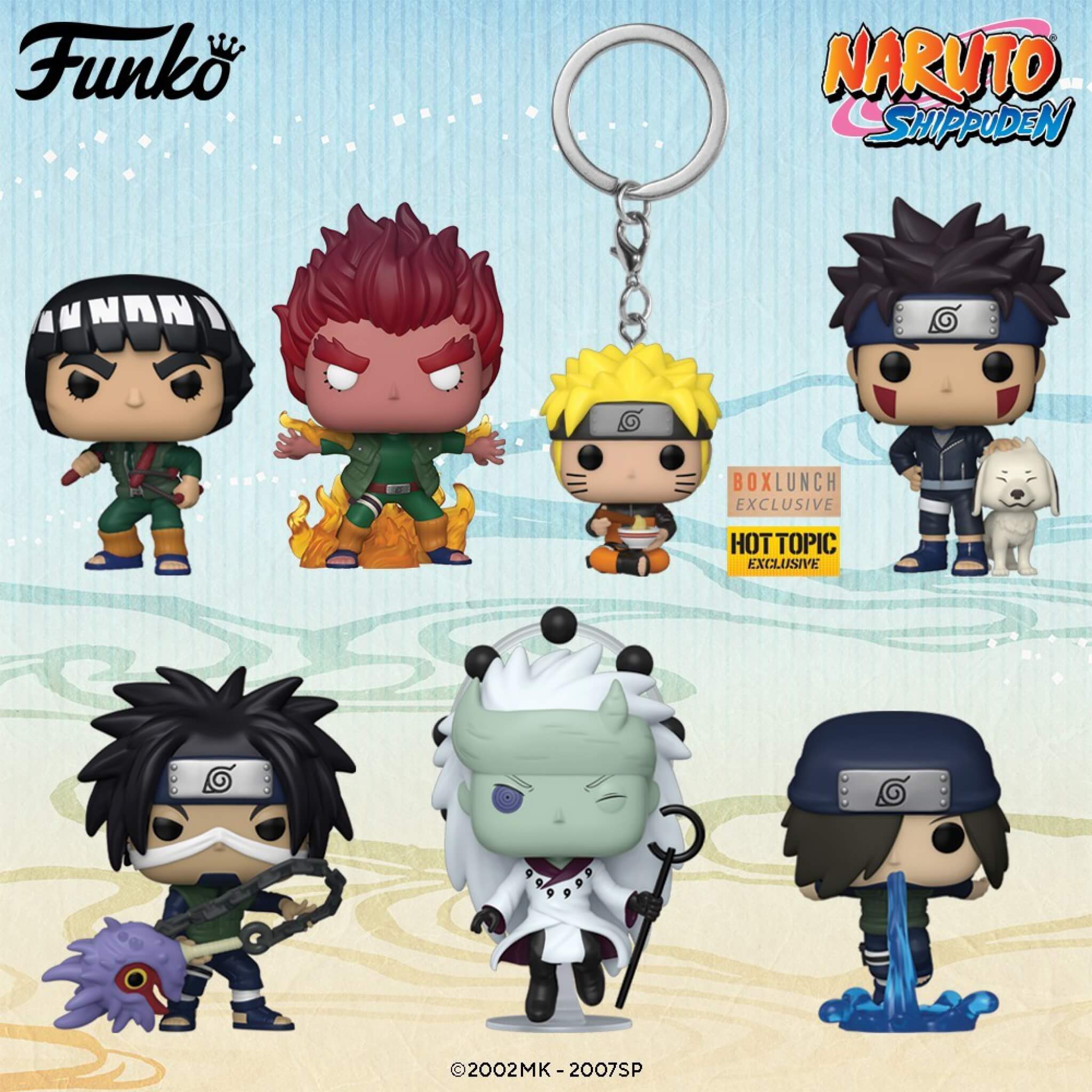 A flood of new Naruto POP figures
It's a big announcement for Naruto and Funko POP! fans since the action figure brand has just unveiled a new wave of POP figures featuring the anime characters. In total, no less than 10 new POP figures have been added to the collection, bringing the total number of Naruto POP figures to 61.
Many consider Naruto Shippuden to be the best anime of all time. The story follows the young ninja Naruto in his quest to become the Hokage of his village. Naruto faces many challenges and the story explores is rich and complex with many extremely well developed characters.
Funko pays homage to these characters in this new wave since among the 10 POPs unveiled, none of them is directly in the image of Naruto. Don't worry, the young ninja alone has no less than 13 POP figures representing him and is far ahead of all other characters!
For this announcement, we find the POP of :
POP #1194 of Kiba with Akamaru, the young ninja of the Inuzuka clan, a fierce and "hothead", represented with the ninja dog Akamaru ; Might Guy #1195, the leader of the Guy team in a POP which reminds his love of Taijutsu; Two POP #1196 of Madara Uchiha, the legendary leader of the Uchiha clan and founder of Konoha village and represented during the incredible battle in the final arc in a normal version and a "Glow in the Dark" version; POP #1197 of Kotetsu Hagane and POP #1198 of Izumo Kamizuki, the two sidekicks who constantly perform their missions together and form an incredible duo. Fans will be delighted to see them together as these are the very first POPs of these two characters; Kakashi Hatake, jonin of Konoha village and who will become the sixth Hokage returns in a POP #1199 where he uses the lightning bolt technique. A POP also available in a Chase version with the Sharingan and a "Glow in the Dark" effect; Finally, the last one or rather the last two POPs since it exists in classic version but also in Chase version are the effigy of Killer Bee (or Killer B), the shinobi of Kumo village. The POP #1200 represent the rap fan with an atypical look with his sunglasses and his blond goatee but especially his 7 swords in the back. The Killer Bee fans will love this POP and certainly even more the Chase version because we discover "B" writing rhymes in his little notebook, a just perfect wink to this character!
That's it for the announcements of this new wave of Naruto POP. There is no doubt that these are very good figures, with characters that fans love and that were not yet available in POP. So it is quite sure that these new POPs will be particularly sought after to complete the Naruto POP collections...
Franchises related to this news 💖
POP related to this news 🧙‍♂️
🗯 News, deals, tips, coming soon,... Don't miss anything and join the community of Funko POP! fans