Announcement Coming Soon
Published on 04 October 2023 by Denis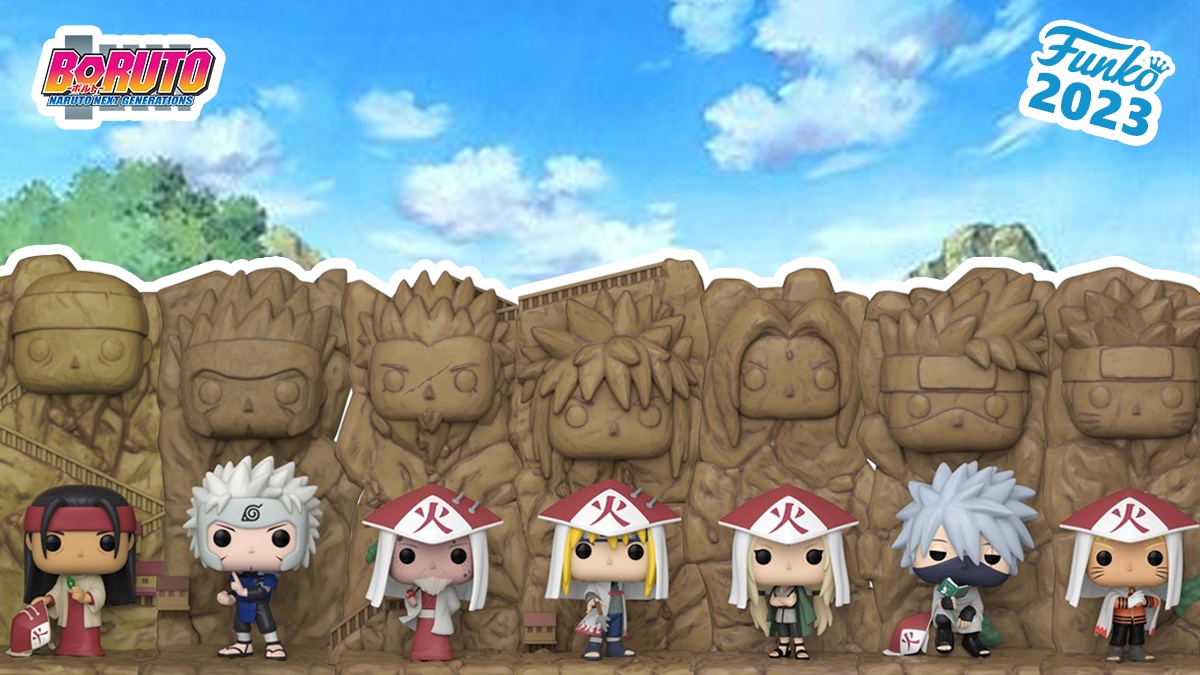 Il est désormais possible de reconstituer le Hokage Monument de Boruto en Funko POP
Fans of Boruto / Naruto will be familiar with the image of the Hokage Rock, a tribute to the greatest village leaders, whose appearance is strangely reminiscent of Mount Rushmore, where the faces of four great American presidents are carved.
The Hokage Monument, meanwhile, honors the seven Hokage, and it's this sculpture that Funko has chosen to reproduce in an exceptional Assemble featuring the rock carved into the Hokage's face, as well as the Hokage "alive and well" as a POP figure.
After months of unveiling the figurines that make up this assemblage one by one, the set is finally complete, and the rendering is quite simply exceptional. For fans of Naruto and Boruto, this could clearly become a masterpiece and the perfect opportunity to collect the Hokage.
In order (from first to seventh), we find the various Hokage in their outfits and "engraved" in rock:
First Hokage - Hashirama Senju, nicknamed "God of the Shinobi" and co-founder of Konoha. He is particularly renowned for his rivalry with Madara Uchiwa;
Second Hokage - Tobirama Senju, Hashirama's grandson, but also the Third Hokage's sensei and reputedly the greatest Suiton user;
Third Hokage - Hiruzen Sarutobi, nicknamed "God of the Shinobi" and master of legendary ninjas Jiraya, Tsunade and Orochimaru;
Fourth Hokage - Minato Namikaze, one of the most talented ninjas of all time and nicknamed the "Yellow Lightning of Konoha". He is Naruto's father and the creator of Rasengan, which he passed on to Jiraya;
Fifth Hokage - Tsunade is the sole descendant of the Senju clan and granddaughter of the very first Hokage;
Sixth Hokage - Kakashi Hatake agreed to take over the Hokage post left by Tsunafe, and was Naruto, Sasuke and Sakura's teacher;
Seventh Hokage - Naruto Uzumaki is the latest to attain the coveted title of Hokage, becoming one of the most powerful Shinobi in history!
Franchises related to this news 💖
POP related to this news 🧙‍♂️
🗯 News, deals, tips, coming soon,... Don't miss anything and join the community of Funko POP! fans