Announcement Coming Soon
Published on 06 October 2023 by Juliette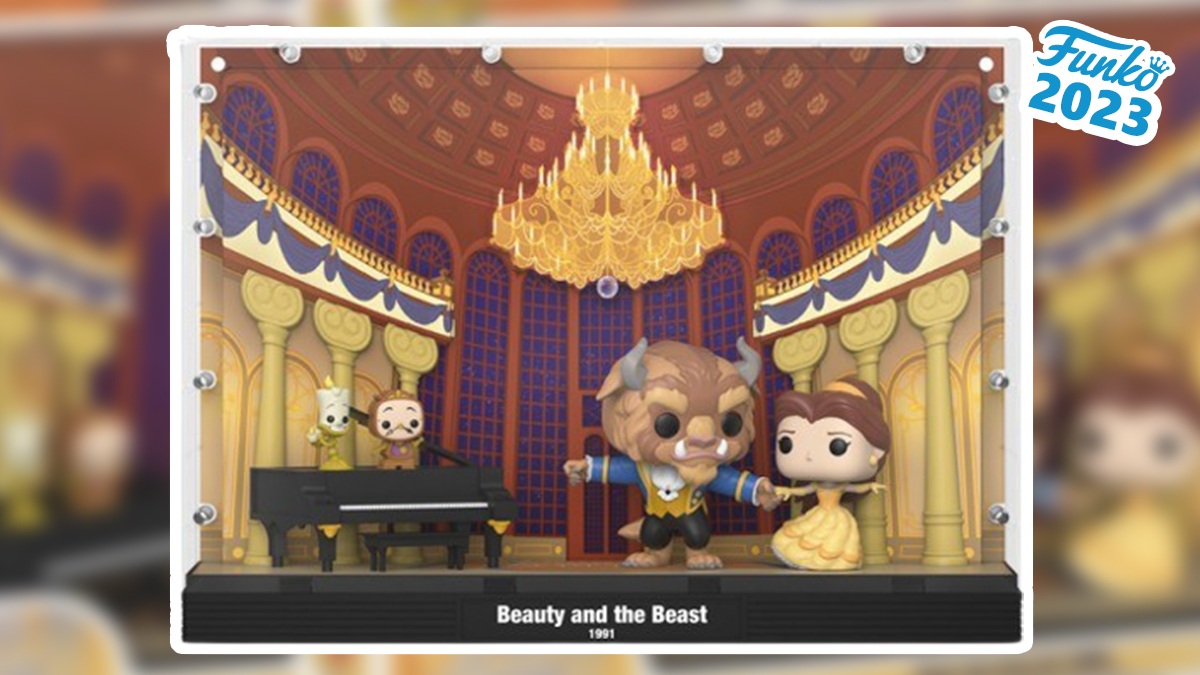 Funko unveils a POP Deluxe Moment of Beauty and the Beast waltzing along
Beauty and the Beast is one of the most beautiful Disney films of all time. Released in 1991, it still has a special aura and was the very first animated film to be adapted as a Broadway musical. And in a nod to one of the film's most danceable and singable scenes, Funko has just unveiled a superb POP figurine.
In the "very closed" club of Funko POP Deluxe Moments, you'll find ONLY the greatest scenes, and ONLY from the greatest films. Beauty and the Beast fits in perfectly, especially as it's the very first Disney film in this series to be chosen by Funko.
What are Funko POP Deluxe Moments? It's a combination of POP Moment and POP Deluxe, two "characteristics" of the figurines:
POP Moment immortalizes a scene, usually emblematic of a film, series, video game, etc., by recreating an entire set and positioning the figurines of the various characters as they appear in the scene;
POP Deluxe Moment figures are a little more "upmarket" than the standard versions, usually with a base as a stand.
For each POP Deluxe Moment, Funko inscribes the name of the film and its release date on the front of the base.
As for the POP from Beauty and the Beast, it's simply magnificent, rich in detail and immortalizing one of the most beautiful scenes in all of Disney.
It features Belle in an elegant waltz with the Beast. Both are dressed in their finest (a yellow evening gown for Belle and a blue suit for the Prince, still transformed into the Beast). On the Piano, the two acolytes Lumière and Cogsworth admire the scene with wonder. All this against the backdrop of the castle's great hall, where the couple dance under a majestic chandelier.
Just looking at this POP Deluxe Moment, you'll be reminded of Tale as Old Time. Beware, the song from the grand finale of Beauty and the Beast sticks in your head...
Funko POP and Disney fans can now look forward to more classics being added to the series!
Franchises related to this news 💖
🗯 News, deals, tips, coming soon,... Don't miss anything and join the community of Funko POP! fans