Announcement Coming Soon
Published on 18 May 2023 by Denis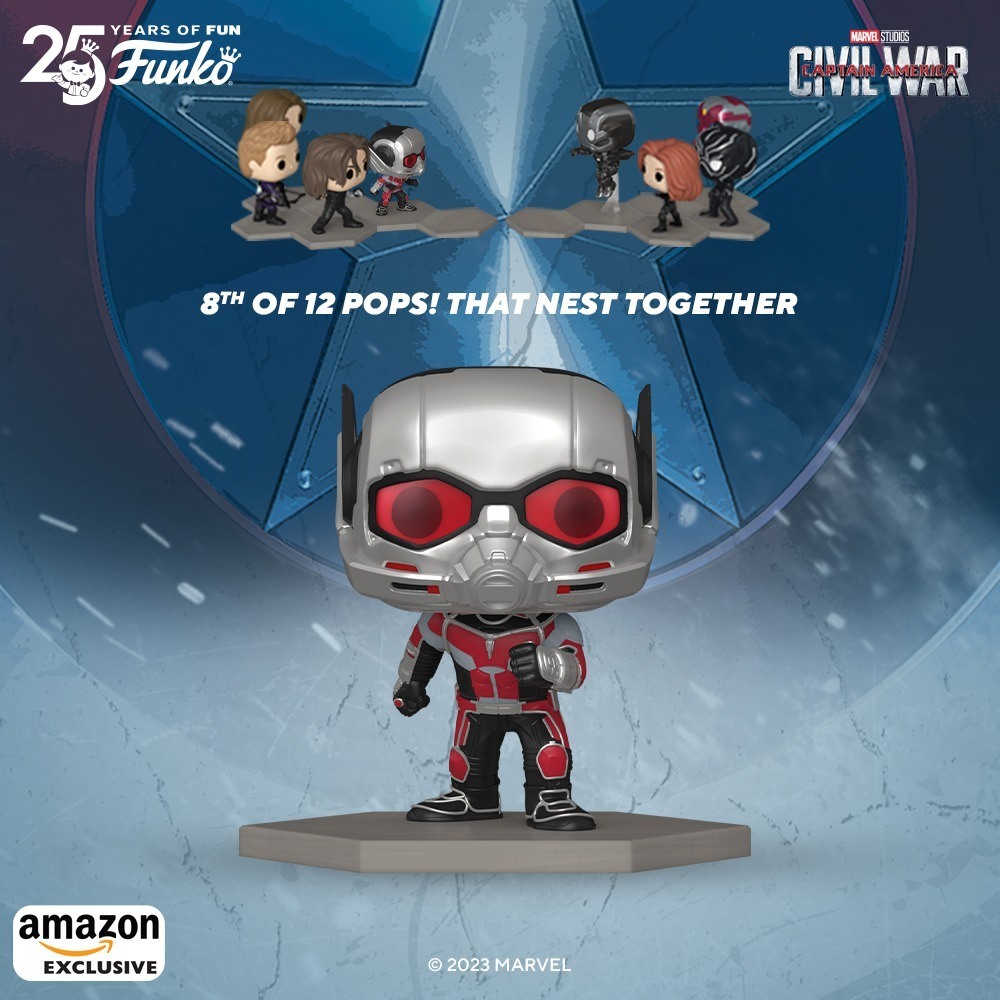 Ant-Man joins the Civil War assemble
The Marvel Assemble from Captain America Civil War reproducing the battle opposing the superheroes split into two groups is THE biggest POP figure assembly ever created. Funko is unveiling the figures (exclusive to Amazon) one by one and the set is gradually growing with no less than 8 figures out of the 12 that will be included in the assembly!
For this announcement, it's the turn of one of the most famous (and funniest) Marvel superheroes: Scott Lang aka Ant-Man. As small as he may be when transformed, Ant-Man played a leading role in this epic battle recreated by Funko.
Amidst the other Avengers and superheroes, Ant-Man reminds us that you can save the world AND have a great sense of humor. The character brings a unique touch to the movie and that doesn't take away from the qualities of this superhero whose ability to shrink and grow is amazing to say the least...
With this new POP to assemble in the battle of Civil War, we count the forces present on the battlefield: Vision, Hawkeye, Black Panther, Black Widow, Scarlet Witch, Bucky Barnes, War Machine and now Ant-Man. What a cast!
If you are a Marvel and Funko POP fan, this set will be the perfect set to gather all the MCU superheroes. Please note: this is an Amazon exclusive if you are interested in the figures.
Franchises related to this news 💖
POP related to this news 🧙‍♂️
🗯 News, deals, tips, coming soon,... Don't miss anything and join the community of Funko POP! fans