Announcement Coming Soon Event
Published on 10 May 2022 by Seb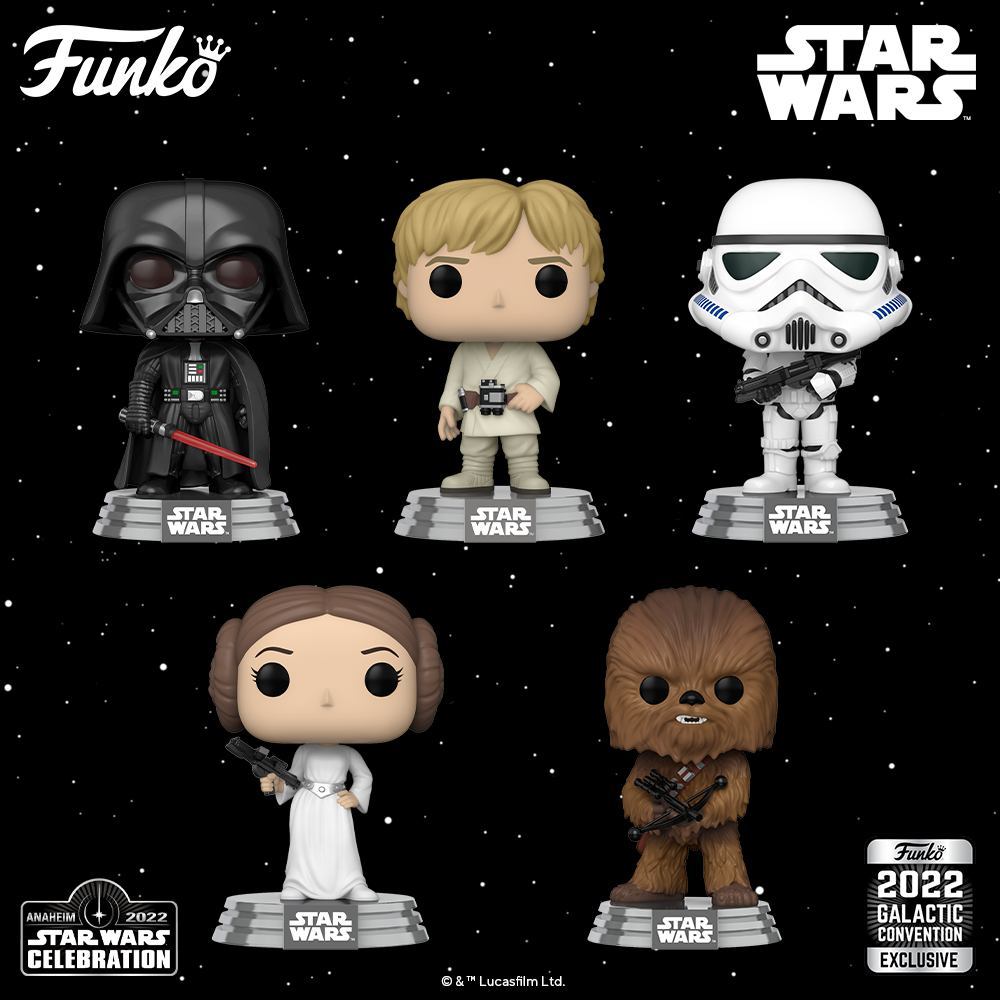 All Star Wars announcements for the Galactic Convention 2022
It's one of the unavoidable events for all Star Wars fans, the Galactic Convention during which all the announcements around the saga are presented. This year, the convention has even been brought forward and will be held from May 26 to 29, which is good news considering that the last two editions had been cancelled due to the pandemic...
No need to wait to know the new POPs exclusive to the Galactic Convention 2022 since Funko has just revealed them! This year will be marked by nice surprises for the fans, with a return to the origins, multipacks, some glitter and especially exceptional Star Wars POPs. Here is a look at all the Funko announcements for the Galactic Convention 2022.
In total, there are 10 new POP figures, among which 6 figures directly from the episode The Phantom Menace :
Darth Vader and his red saber;
A Stormtrooper ;
Luke Skywalker with his hand on his belt;
Princess Leia;
Chewbacca and his crossbow;
The mutipack with the 5 POP above.
On the side of the special figurines, we find:
The Child in The Mandalorian in Diamond Glitter version;
The droid R2-D2 in Diamond Glitter version too;
A Supersized of Boba Fett;
Lando Calrissian aboard the Millennium Falcon.
Franchises related to this news 💖
POP related to this news 🧙‍♂️