Announcement Coming Soon
Published on 25 December 2021 by William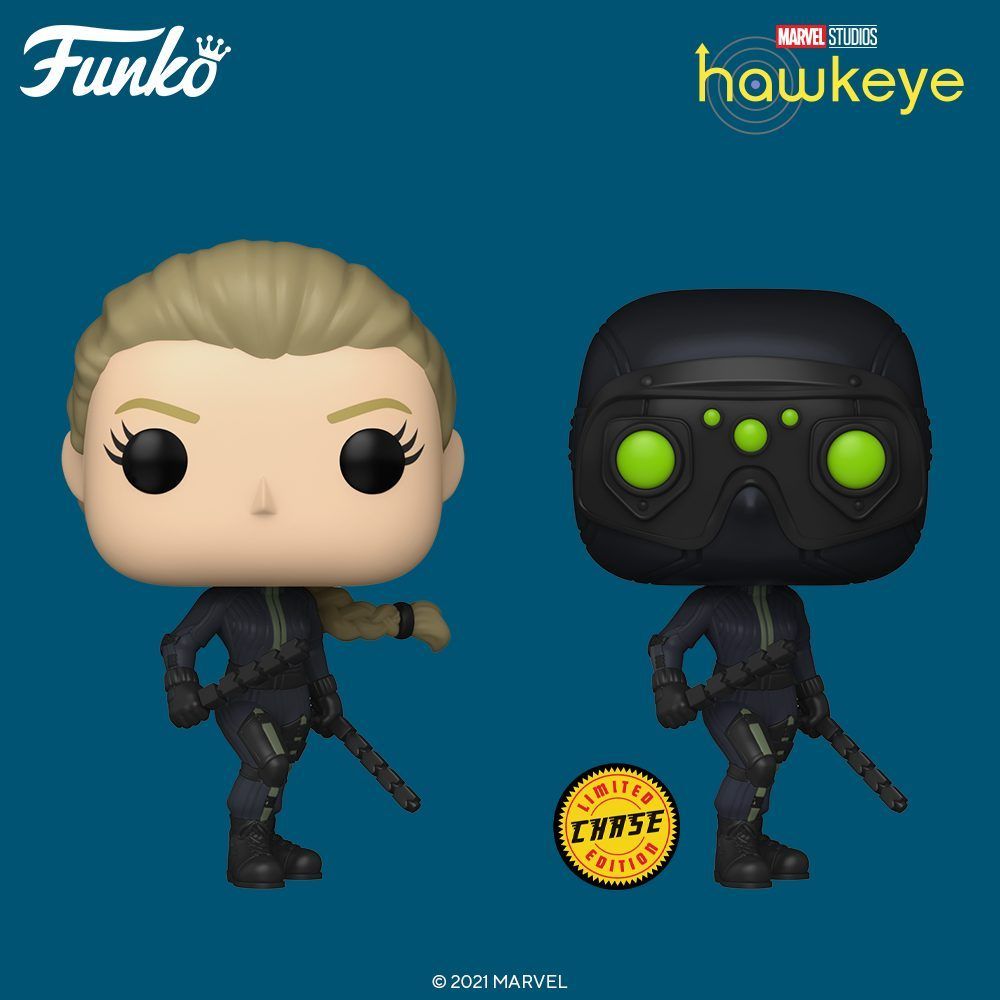 After her appearance in Hawkeye, Yelena also arrives in POP with a Chase
She is the one who makes the link between Black Widow and Hawkeye, she is naturally Natasha Romanoff's sister: Yelena Belova lands in a POP available in classic AND Chase version.
Appearing stealthily at the end of the 4th episode of the Hawkeye series currently airing on Disney+, Yelena appears at the beginning of the 5th episode and goes on the hunt to neutralize Clint, whom she believes to be responsible for her sister's death. After Echo, Hawkeye continues to be the prey of a formidable fighter!
Yelena is on a mission, obviously sent by the mysterious Valentina Allegra de Fontaine and her goal is to kill Hawkeye... Manipulated by the latter, Yelena is convinced to attack the one who killed her half-sister.
For this announcement, Yelena is in her battle suit on this POP. The classic version presents her unmasked and lets see her long blonde braid while she is wearing her full combat suit on the Chase POP.
With these two new POPs, the Hawkeye series now counts 10 POP figures in total. We find the main characters with POPs of Clint Barton and POPs of all the young women who surround him: Kate, Echo and now Yelena!
Franchises related to this news 💖