Announcement Coming Soon Event
Published on 16 February 2022 by Denis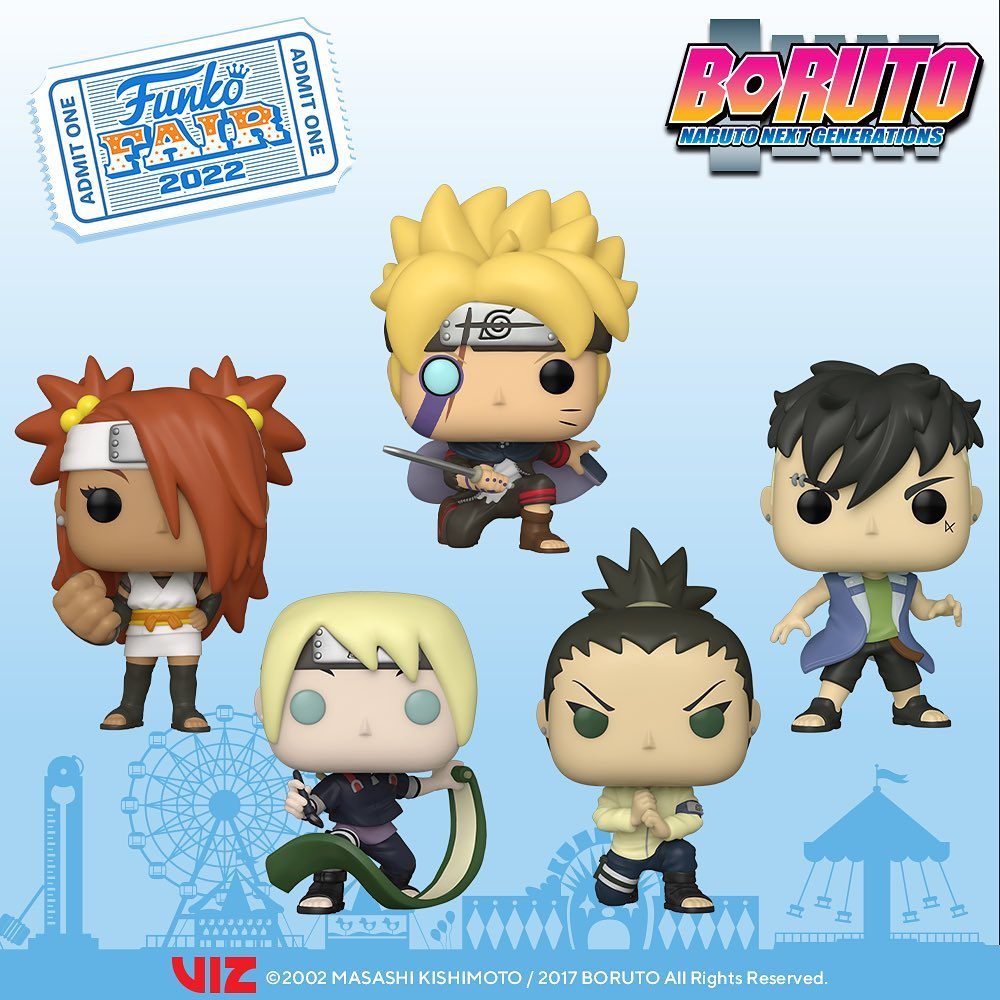 9 new POPs for Boruto: Naruto Next Generation
The Boruto anime series opens the Funko Fair 2022, and the announcement is already worthy of the event with no less than 9 new POP figures featuring the characters of the anime, including exceptional POPs (GITD and Chase).
The anime series (based on the manga) offers fans to discover what happens after the series dedicated to Naruto by mixing old characters and new ninjas! The success of the anime is just as great and Funko has not been mistaken in offering a set featuring the characters of the spin-off.
On the occasion of the Funko Fair, here are 9 new POP figures from Boruto. First of all we discover the POP #1035 of Boruto Uzumaki, the young ninja son of Hinata Hyuuga and Naruto Uzumaki. Then come other characters with the POP #1036 of Kawaki, #1037 of Cho-Cho, #1038 of Inojin and #1039 of Shikadai. Finally, Sasuke Uchicha is also back in POP, with the box number #1040.
Note also that some of these Boruto POPs are declined in Glow in the Dark version: Boruto, Kawaki and Sasuke. The POP of Sasuke is even a Chase + GITD version with hair that glows blue.
So fans of Naruto and the Boruto spin-off can rejoice as this now brings the Funko POP! Boruto: Naruto Next Generation set. A very good news especially since the last Boruto POP figures were released in 2020 and it was starting to be long for such a popular anime...
Franchises related to this news 💖
POP related to this news 🧙‍♂️