Announcement Coming Soon
Published on 28 August 2021 by Denis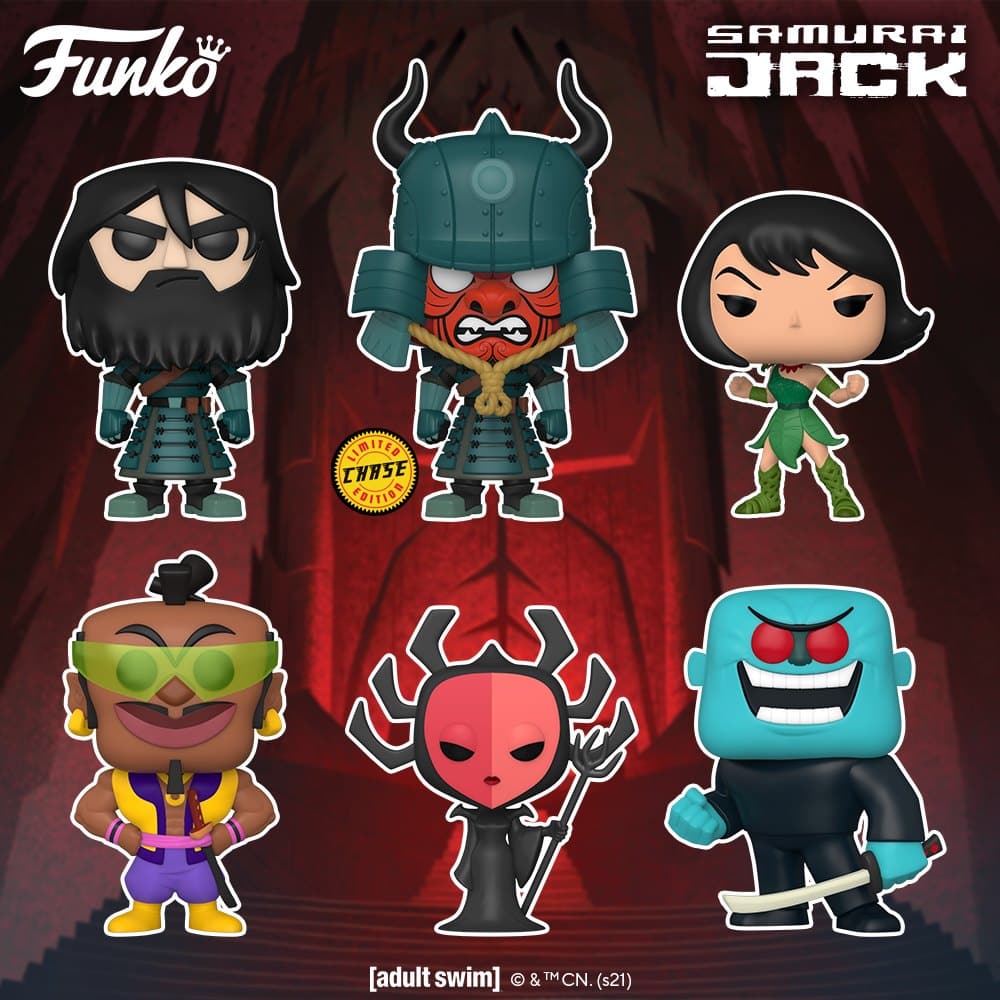 6 new Funko POP Animation from Samurai Jack
The animated series Samurai Jack only had three POP figures for the moment. Funko has just remedied this by unveiling six new figurines featuring the characters. The series follows the adventures of a Samurai named Jack whose mission is to defeat the dangerous demon Aku. During the confrontation, Jack is teleported to the future and finds himself in a world dominated by the demon...
For this announcement, Funko offers (finally!) two POPs of Jack wearing his armor, including a Chase version where the face of the character is masked, a POP of Ashi, as well as three other figures of secondary characters: Da Samurai, The Guardian and the High Priestess.
Fans of this anime series can look forward to completing their Samurai Jack POP collection with all these new characters!
Franchises related to this news 💖
POP related to this news 🧙‍♂️