Announcement Coming Soon Event
Published on 03 July 2021 by Lola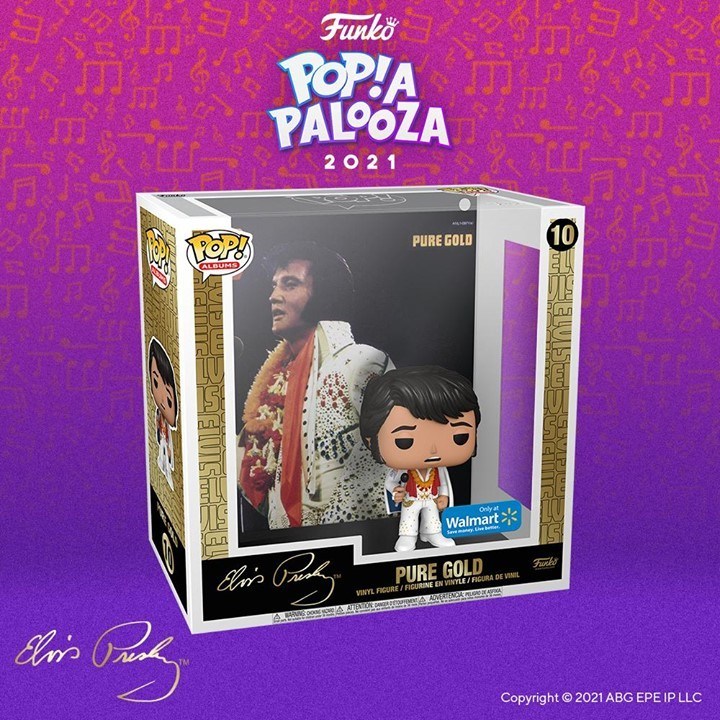 4 exceptional new POP Albums (Elvis Presley, Notorious BIG, Ozzy Osbourne and Ghost)
Palooza 2021 continues with 4 exceptional announcements: must-have POP Albums. Pure Gold with Elvis Presley (#10), Life after Death by Notorious B.I.G (#11), Diary of a Madman with Ozzy Osbourne (#12) and Opus Eponymous by Ghost (#14).
Funko hits hard, starting with this album of the King "Pure Gold", a compilation of some of his greatest songs like Fever, It's Impossible or In The Ghetto. The cover of the album is both simple and powerful: Elvis on stage, in his white suit. It lends itself perfectly to a POP Album and brings back a POP of the king of rock since the last POPs with Elvis Presley's effigy were a bit old...
Other POP! Albums with the rapper Notorious B.I.G, already popified several times for our greatest pleasure. Notorious B.I.G is by the way the first artist to get a second POP Albums since his album Ready to Die had inaugurated the launch of this type of POP in early 2020! This time, it's his album Life After Death, released in 1997, which has been selected by Funko. On the cover, we find a Notorious B.I.G almost mafioso with his long black coat and leaning on a golden cane.
Third POP Albums, that of Ozzy Osbourne, on the cover of Diary of a Madman released in 1981 where we find the English singer in one of his scary outfits, with the face made up. Note: on the cover of the abum, we also see in the background a child who is none other than the son of Ozzy Osbourne!
Finally, the last POP unveiled by Funko is the POP of the album Opus Eponymous, the very first album of the band Ghost released in 2010. The album launched the band's career and its cover, inspired by the horror series The Vampires of Salem, also struck a chord with a translucent Papa Emeritus raising his arms to the sky in front of a dark cathedral.
Franchises related to this news 💖
POP related to this news 🧙‍♂️
🗯 News, deals, tips, coming soon,... Don't miss anything and join the community of Funko POP! fans