Announcement Coming Soon
Published on 06 February 2022 by Denis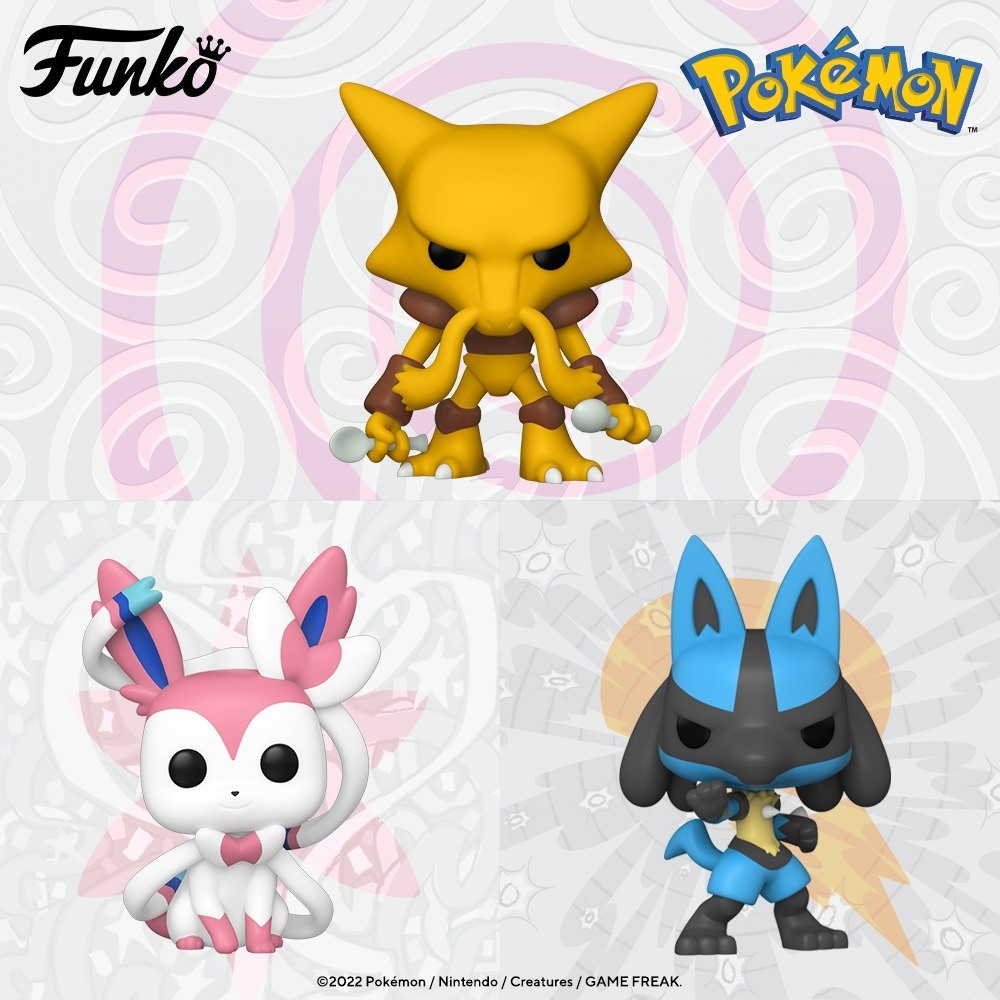 3 new Funko POP Pokemon to catch
It's been a few months since we last saw new Pokemon POP figures, to our great dismay... After exceptional announcements with the Charizard POP, Eevee, Vaporeon, Jolteon or Flareon, not to mention Horsea, Psyduck and Pidgeotto, the year 2021 has been rich in Pokemon POPs, and we hope that 2022 will be just as beautiful!
Funko starts the hostilities by unveiling the next three Pokemon POP figures, and they are three new Pokemon: Alakazam, Lucario and Sylveon. All three are proposed in "standard" version but maybe we'll see soon variations in SuperSized or Metallic as Funko used to do with the Pokemon set POP.
Alakazam is a first generation Psy-type Pokemon. Easily recognizable by its long whiskers and star-shaped skull, Alakazam's POP leaves no doubt as to its resemblance to the Pokemon. As a nod to the character, Funko didn't forget to equip Alakazam with two silver spoons, allowing him to amplify his powers!
Second announcement, the Lucario POP is an exception as Funko tends to focus on first generation pokemons. This time, by offering a Lucario figure, Funko is tackling a 4th generation Pokemon. Looking like a wolf inspired by the Egyptian God Anubis, the Lucario POP is particularly successful.
Finally, the last Pokemon to be popified is Nymphali, a 6th generation Fairy-type Pokemon! With Sylveon, Funko completes the (already well supplied) list of possible evolutions of Evee. Sylveon will find its place alongside the other POPs of the family... Especially since the Sylveon POP figure is just gorgeous with its white fur, pink ears and paws and of course its two bow ties.
If you collect Pokemon POPs, here are three new figurines that will soon adorn your shelves. By moving away from the first generation Pokemon, Funko also sends a strong signal about the potential to come... Which Pokemon(s) would you like to see in POP?
Franchises related to this news 💖