Announcement Coming Soon
Published on 09 May 2022 by William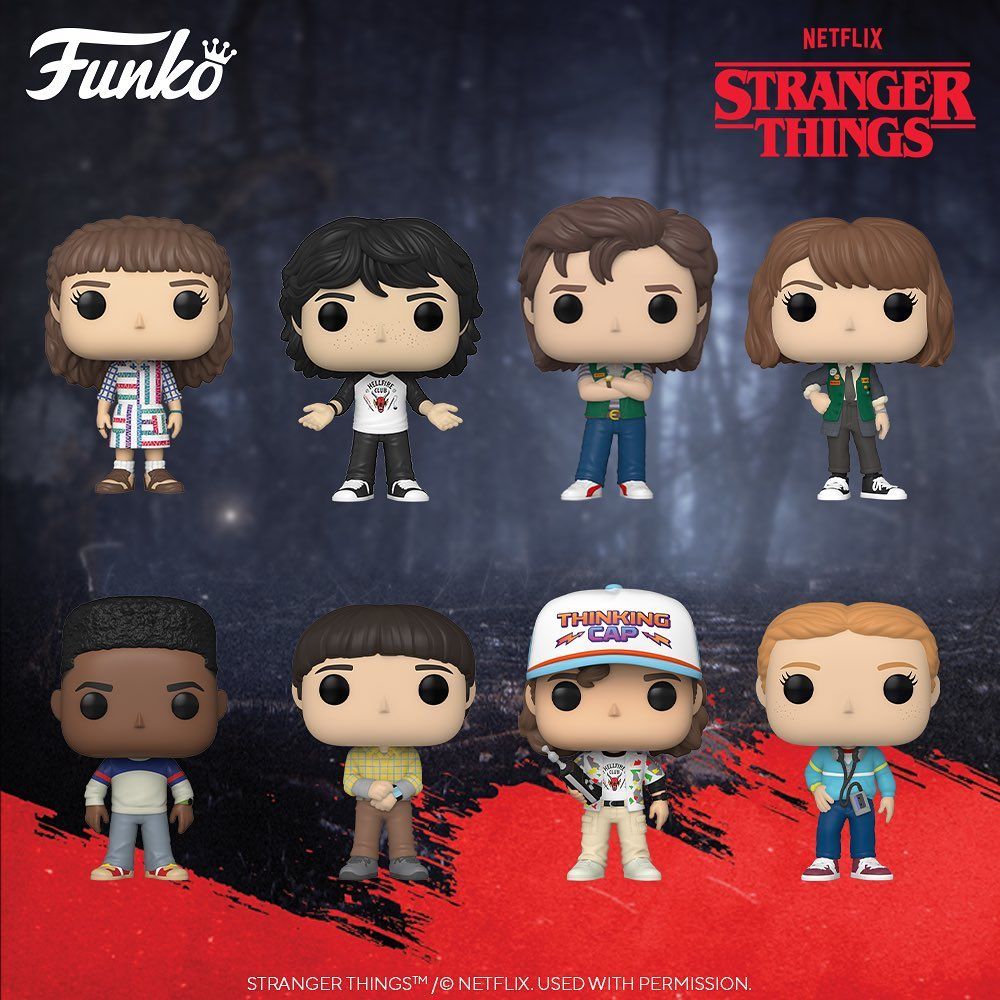 14 POP figures from Stranger Things season 4 are available
A few days before the release of the fourth season of Stranger Things, scheduled for May 27, Funko unveils the set of POP figures from this season, which will make fans wait while spoil us nicely!
In total, there are 14 Stranger Things Season 4 POP figures that Funko has revealed, featuring the main characters we already know (as well as an intriguing new one) and taking us back to the heart of the 80's with their outfits that seem quite out of place today...
If we still know few elements about this new season and its plot, one thing is sure: the little band of friends and Eleven will still have to face important threats. Is this the last season of Stranger Things? It will be longer than the first three seasons and will be split into two parts that will air at the end of May and the beginning of July.
The Stranger Things POP collection is slowly becoming one of the most important collections, now exceeding 100 figures. Each season, Funko treats us with POPs faithful to the characters and reminding us of the mythical scenes thanks to their outfits and attitudes.
With this new wave of 14 POP figures, we are about to head back to the small town of Hawkins (but not only) to find our favorite characters. Funko has unveiled :
3 POPs of Eleven (including one in a room called the Rainbow Room) ;
8 POP of the gang of friends with 1 figurine for Mike, 3 for Dustin, 2 of Lucas, 1 POP of Will and one of Maw too);
The teenage couple is not forgotten with a POP for Steve and a POP for Robin ;
Finally, a mysterious "Eddie" has a POP and he is a new character who will be introduced in the season 4 of Stranger Things.
Franchises related to this news 💖
POP related to this news 🧙‍♂️