Announcement Coming Soon
Published on 17 January 2022 by Juliette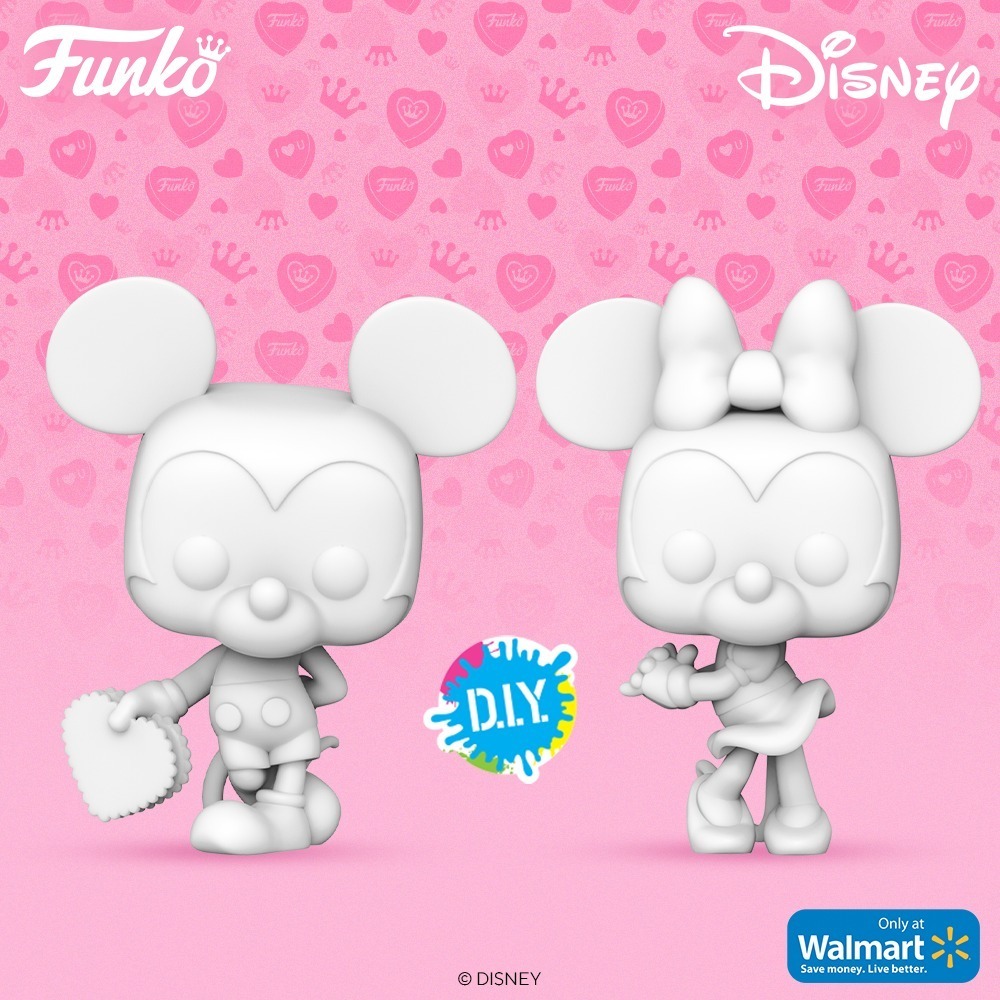 Want to personalize? Mickey and Minnie in POP DIY
Two new DIY POPs complete the "neutral" POPs with two of the most emblematic characters of the Disney universe: Mickey and Minnie. There were already DIY POPs of Simba, Dumbo and Be Bop, so here is now Mickey and Minnie in a completely white figurine.
Although the POPs are white (this is the concept of Do It Yourself POPs), the details allow us to easily recognize the characters. Without mentioning the distinctive ears of Mickey and Minnie, other elements are not mistaken: the bow on Minnie's head, her heels or her skirt. Also Mickey is recognizable by his shorts with the two buttons.
The two POPs are to be put together on your shelves since they represent Mickey offering a heart-shaped box (of chocolates?), while Minnie's attitude shows how delighted she is with the surprise. Maybe a good idea for a Valentine's Day gift to a Funko POP and Disney fan?
Franchises related to this news 💖