Announcement Coming Soon
Published on 07 October 2021 by Juliette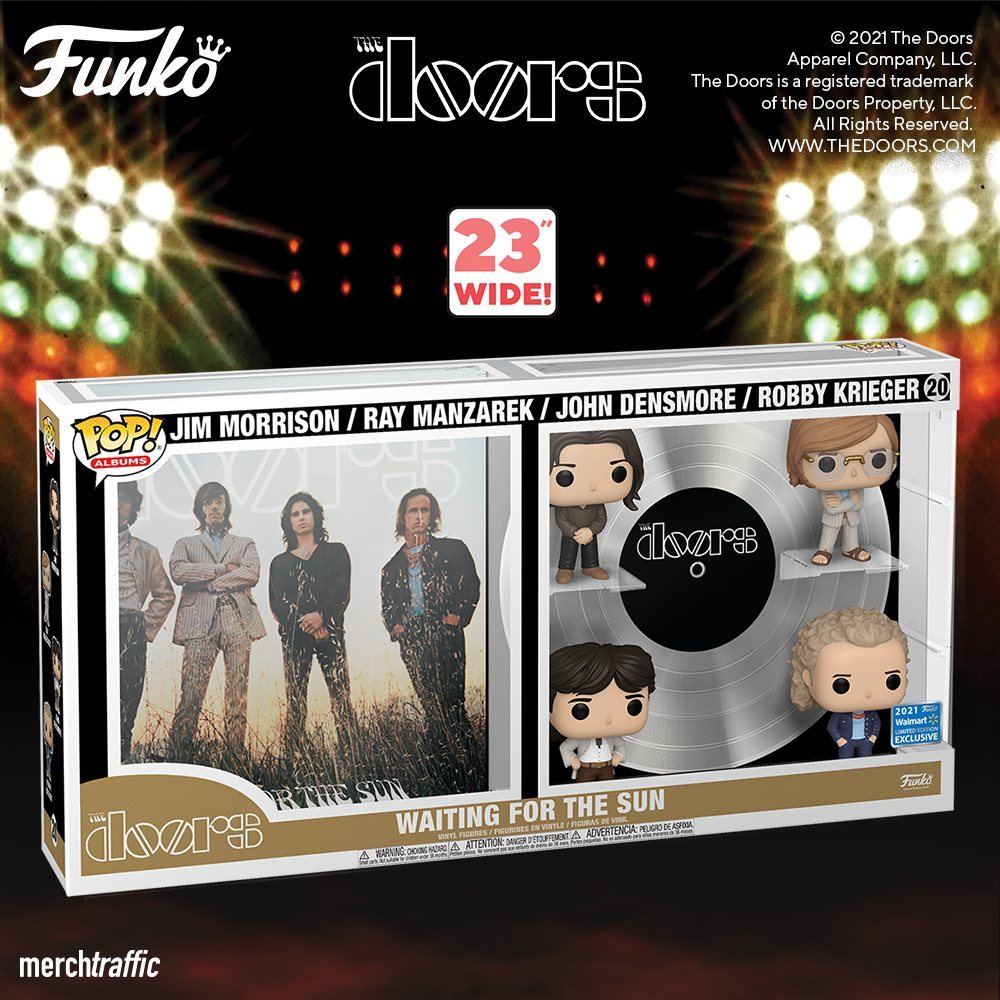 Waiting For the Sun from The Doors in POP Albums Deluxe
After Metallica and its Black Album, it's the turn of The Doors to land in POP Albums Deluxe version 23'' (about 58cm). Funko has set its sights on the album released in 1968 "Waiting for the Sun".
The POP! Album Deluxe are the new XXL version of the big albums POP! since they present both the album cover, the record AND the POP figurines of the band members. Unlike the classic POP! Albums (where you usually find a POP figurine on the cover and the image of the cover itself), these POPs are even more complete because they allow you to collect the artists in the form of a mini diorama...
For the album Waiting for the Sun, we find the cover where the 4 members of the Doors are standing in a field, letting appear simply in a rather discreet way the name of the group as well as the name of the album.
On the second part of the POP, we discover the POP figurines of the members who seem to pose in front of the record. In a nod to Waiting for the Sun, the POPs are very faithful to the Doors' pose on the cover. Jim Morrison, Ray Manzarek, John Densmore and Robby Krieger are wearing the same POP outfits as on the cover!
Released in 1968, "Waiting for the Sun" quickly climbed to the top of the Top Charts with titles like Hello, I love you; Love Street or The Unknown Soldier with its electro-shock clip...
Note: these are the very first POP albums of the Doors, a good opportunity to complete your POP collection! Albums for rock fans.
Franchises related to this news 💖