Announcement Coming Soon Event
Published on 03 September 2021 by Juliette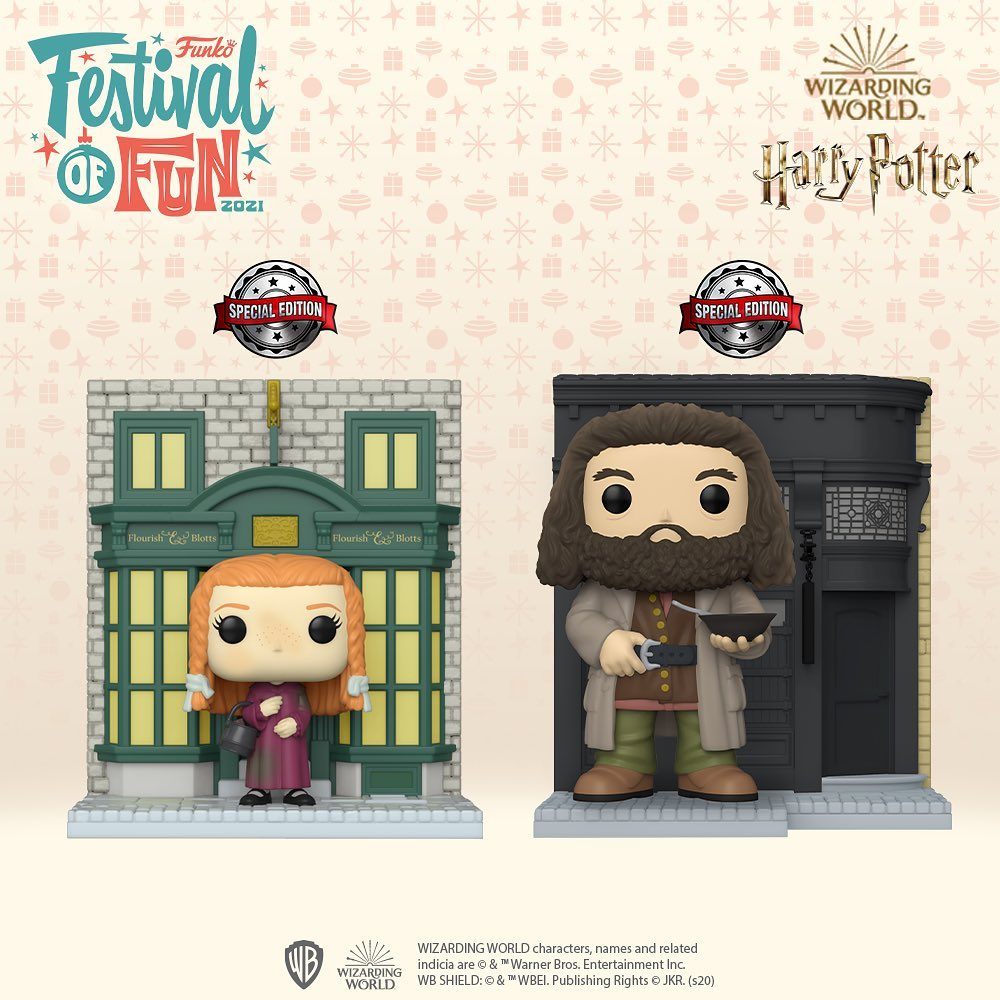 Two new POPs in the Harry Potter Diagon Alley set
Funko's announcement of a collection of POPs dedicated to the iconic places of Diagon Alley has made a bomb among all the fans. These POPs are a must-have for all the lovers of the universe created by JK Rowling, and the POPs promise to take us back into the magic of this mythical street!
After unveiling a whole wave of Harry Potter POPs to celebrate the 20th anniversary of the wizard, Funko has just unveiled two new POPs from the Traverse Road set. Remember, the first figure was the Gringotts Bank with Griphook, which means that there will be only two more places to unveil to have the complete collection.
For this announcement, we find (inevitably) two places and two iconic characters. Starting with Hagrid who poses in front of the Leaky Cauldron, the pub located at the address 1 Diagon Alley! The Leaky Cauldron is the oldest pub in London, where all the wizards in search of unusual drinks such as nettle wine, pumpkin juice or rum currant...
For the second POP of Diagon Alley set unveiled by Funko, we discover Ginny Weasley in front of the Flourish & Blotts bookstore, where Hogwarts students go to buy their books before the start of the school year. Stories, biographies of great wizards, history books,... you can find everything in this bookstore from the simplest textbook to some exceptional works like the invisible book of invisibility!
These two new figurines with the buildings of the magical Diagon Alley are once again splendid. Impossible not to have them in the center of your Harry Potter POP collection, and we are already impatient to discover the last two places that will be popified...
Franchises related to this news 💖