Announcement Coming Soon
Published on 11 April 2023 by William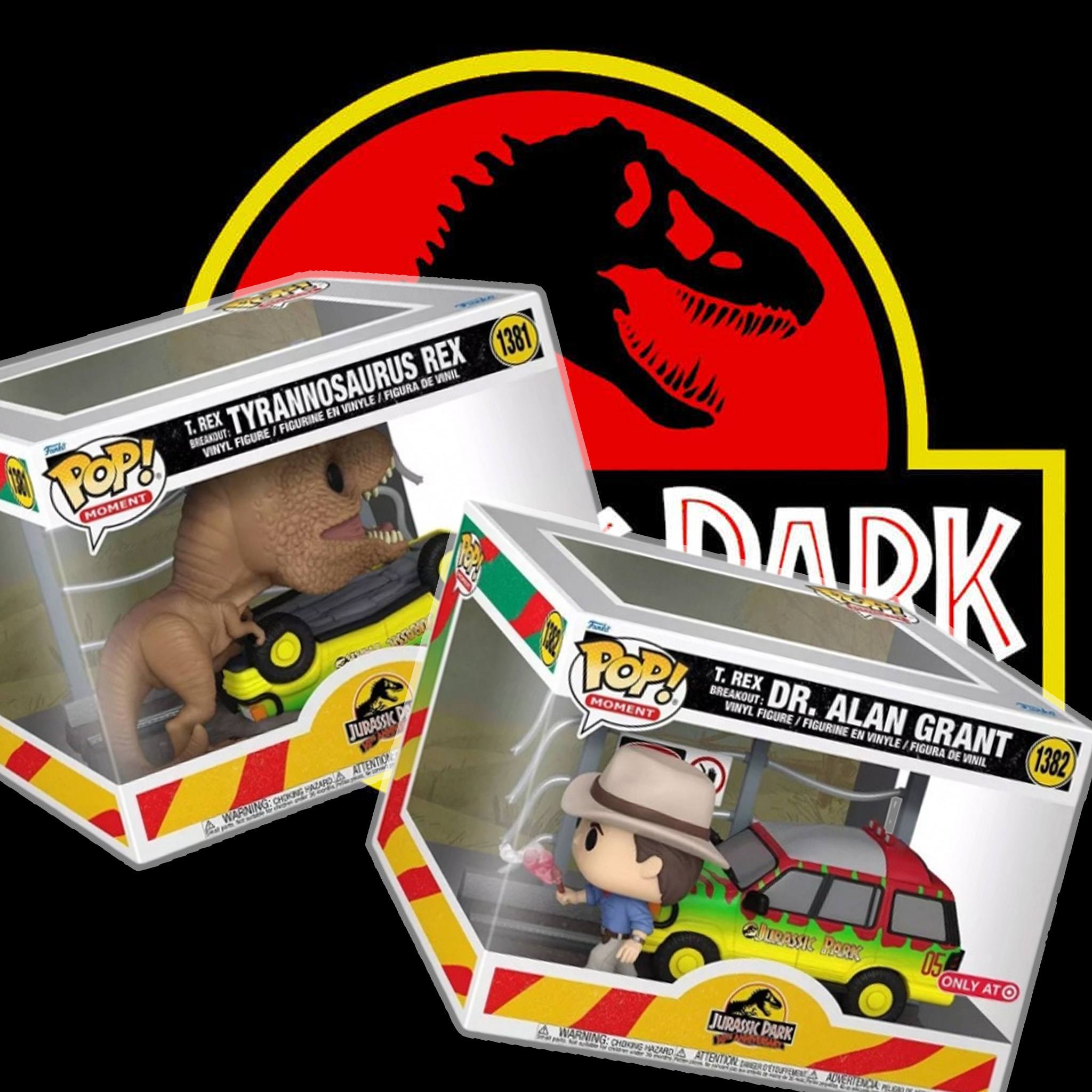 Two exceptional new Jurassic Park Funko POP Moments
Funko celebrates the 30th anniversary of Jurassic Park with an exceptional set of POP Moments (Target exclusive) that recreate the mythical scenes from the very first opus of the trilogy released in 1993. After the raptors in the kitchens of the restaurant chasing young Tim, after the scene with Dr. Ellie Sattler at the bedside of the sick triceratops, here are two new POPs that recreate THE scene where everything goes wrong: the escape of the T-Rex.
Do you remember it? While the team assigned to visit the future park has boarded the Jurassic Park cars, a power cut suddenly stops the visit and the two cars are stopped in front of the T-Rex enclosure. And what was supposed to happen... happened! The T-Rex then rushes on the cars and it is the courage of Alan Grant trying to attract the attention of the dinosaur with a torch that will save the grandchildren of John Hammond terrorized.
Fans of Jurassic Park, and more particularly of the first part, will rush to see these two POPs which recreate the scene perfectly. Everything is there: the fence ripped open by the T-Rex, a Jurassic Park car partially crushed and on the roof while on the other side Alan Grant bravely waves his torch to attract the attention of the T-Rex!
Franchises related to this news 💖
🗯 News, deals, tips, coming soon,... Don't miss anything and join the community of Funko POP! fans