Announcement Coming Soon
Published on 30 May 2022 by Juliette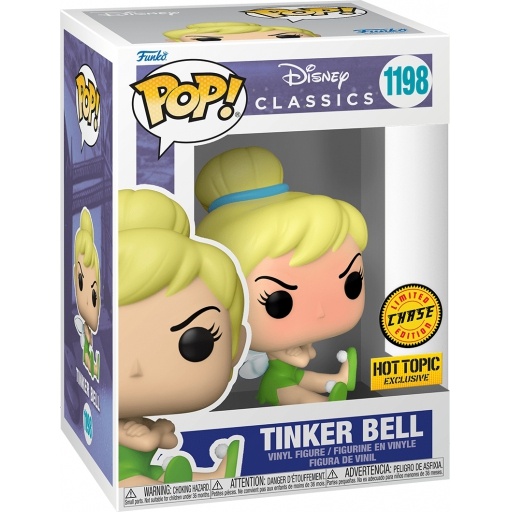 Tinker Bell joins the Disney Classics
New POP figurine of the set called Disney Classics and which promises us as its name indicates to make us dive into the greatest Disney classics.
After Thumper in Bambi, it is a new Disney character that joins the collection. This time, let's go to Neverland to find one of Peter Pan's most faithful friends: Tinkerbell.
Disney fans will particularly appreciate this Tinkerbell figurine and the lucky ones might even get the Hunting version where Tinkerbell's face is reddened with anger. Yes, remember, Tinkerbell is adorable but she can have a bad temper and be grumpy when she feels left out... So it's a hunting version of Tinkerbell that Funko offers us with this POP.
Tinkerbell's grumpy face is the only difference between the two figures. For everything else we find a POP faithful to the character in Peter Pan: her long blonde hair in a bun, her green dress, her little wings in the back or her big black eyes. Tinkerbell is presented seated, arms crossed and looking very angry!
Franchises related to this news 💖