Announcement Coming Soon
Published on 27 April 2022 by Juliette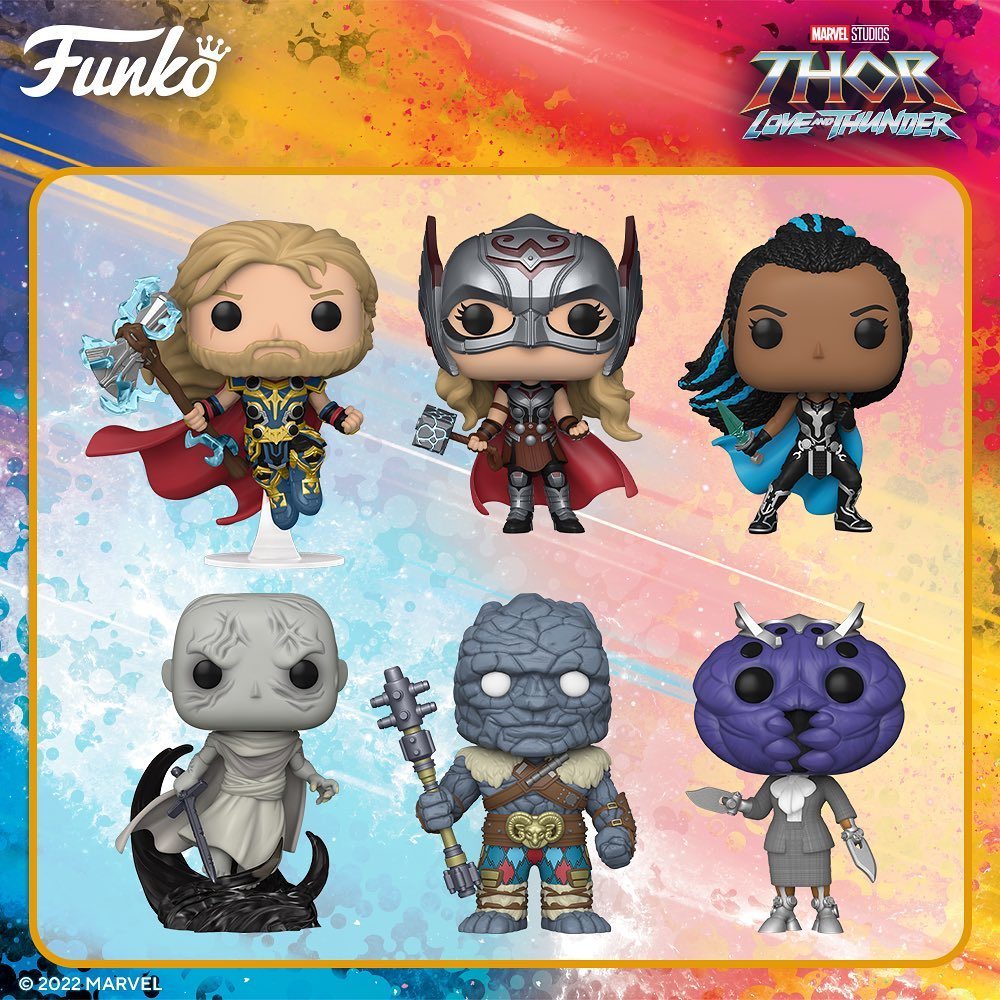 Thor Love and Thunder first Funko POP
Marvel fans will be able to wait until the release of the highly anticipated Thor Love and Thunder since Funko has just unveiled a first wave of POP figures featuring the movie and its characters. In total, no less than 10 new POP figures including some very nice pieces with a magnificent POP Rides!
Marvel takes the thread of the story after the events of Avengers Endgame when Thor has particularly sacrificed himself to defeat Thanos and stop him in his quest for the Infinity Stones... Indeed, the losses for the God of Thunder are huge since he has seen a good part of his Asagardian people disappear. Once Thanos was defeated, Thor decided to leave his crown to Valkyrie and to follow the Guardians of the Galaxy to roam in space with them.
Nevertheless, the trailer of Thor Love and Thunder suggests that Thor will have to face a new threat: Gorr. The movie seems to have some nice surprises in store for us since we find different allies of Thor but above all, the movie will mark the return of Jane Foster as Mighty Thor (played by Natalie Portman) able to carry the famous hammer Mjölnir...
For this first wave of Funko POP Thor Love and Thunder, we discover POP of many characters: Thor, Mighty Thor, Valkyrie, Gorr or Korg. Among the revelations, some POP stand out like the POP Rides of Thor on his boat led by the two goats, the POP Glow in the Dark of Mighty Thor with the lightning of Mjölnir or the duo pack reuniting Thor and Jane Foster!
Franchises related to this news 💖
POP related to this news 🧙‍♂️