Announcement Coming Soon
Published on 26 October 2021 by William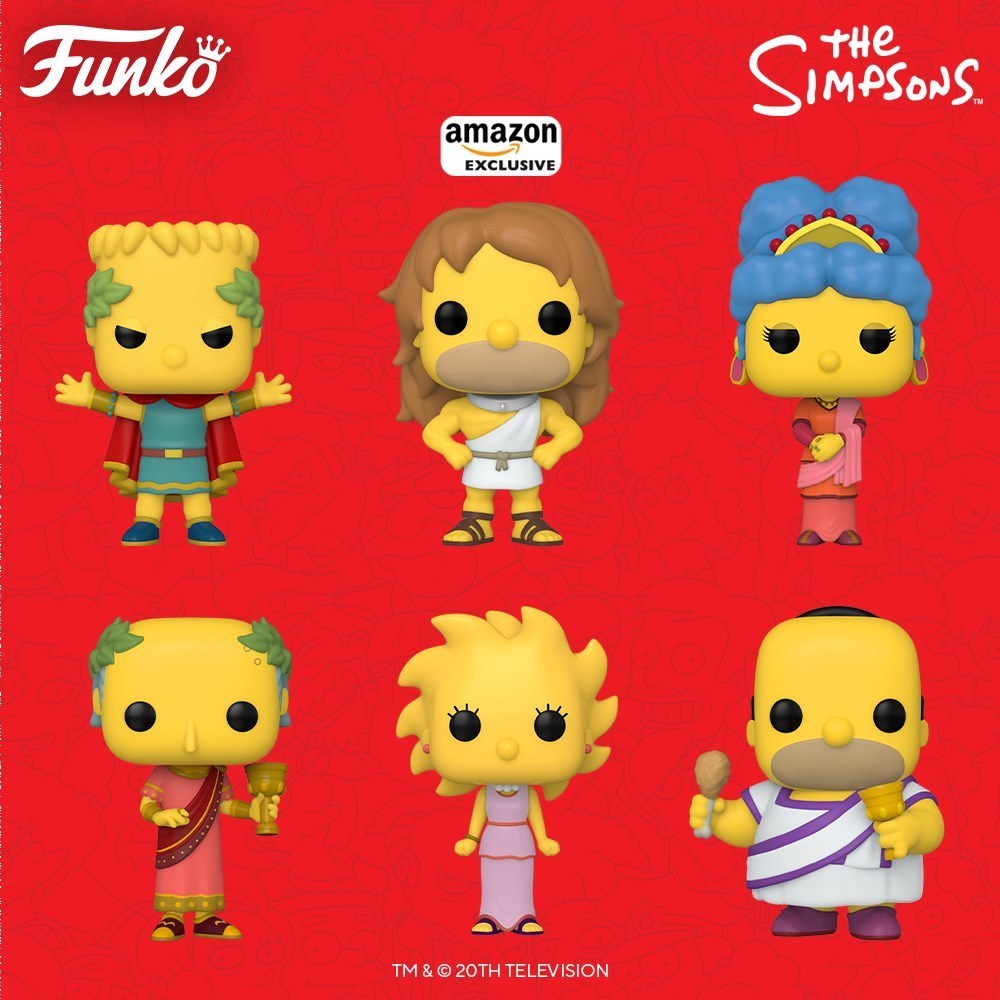 The Simpsons Season 32 Episode I, Carumbus Funko POP
Funko looks at the 686th episode of The Simpsons in which the little family visits the Springfield History Museum and more particularly the gallery of ancient Rome. The opportunity for Matt Groening to transport us to the time of the Romans.
While Marge and Homer are arguing, the museum curator tells the story of a young man sold as a slave for the games, who wins the fights to the death and ends up marrying his master's daughter. During this story, the little family embodies the different characters: Bart becomes the emperor Bartigula, son of Majora (Marge) and Obeseus (Homer); Lisa (Lisandra) remains the model child, sister of Bartigula while Mr Burns becomes Montimus, senator of Rome.
Funko unveils superb POP figures of the Simpsons (that makes now almost 60 in total) where we discover the characters in their Roman clothes. Bart is particularly splendid with his laurel leaves and his red cape, while the young Homer (Obeseus) has a rather ridiculous Hercules side! On their side Marge is always as classy in Majora, Lisa first of the class in her elegant pink dress of Lisandra and Mr Burns is always as petty in senator who holds his wine cup...
Franchises related to this news 💖
POP related to this news 🧙‍♂️