Announcement Coming Soon
Published on 23 December 2021 by Ugo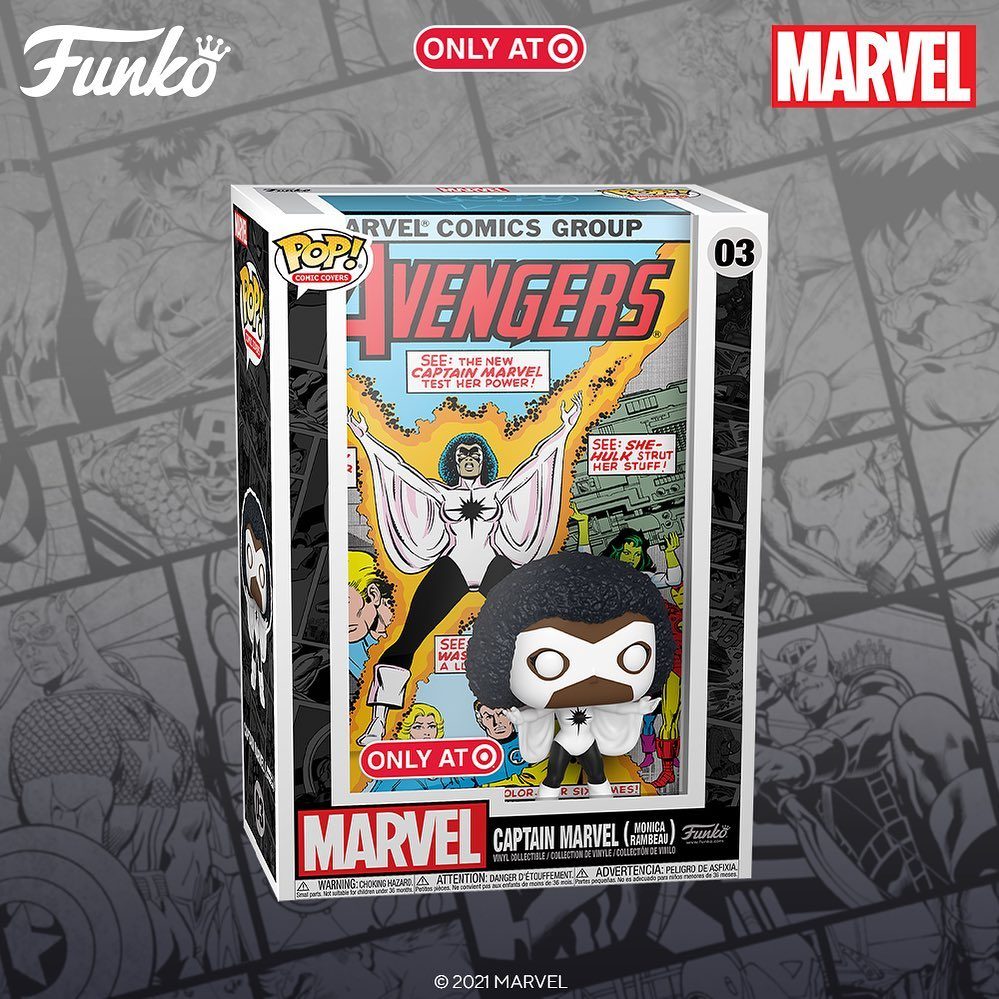 The second POP Comic Covers from Marvel is here
With the POP Albums, the POP Comic Covers are clearly part of these very complete POPs that combine a beautiful figurine and a background setting. Very often these figurines are aimed at purists, fans of the first hour and it is still the case with this new POP Comic Covers of the Marvel universe where we discover the Avengers #227 comic with Monica Rambeau as Captain Marvel.
Monica Rambeau was a police lieutenant when she was exposed in an accident to a weapon giving her super powers. She then became Captain Marvel and one of the first black superheroines. In her all-white costume, the one who is able to manipulate light will join the ranks of the Avengers until she takes the lead.
After the POP Comic Covers #01 of Scarlet Witch, here is a new Marvel superheroine who digs up an Avengers comic. With her ugly haircut, her knee-high boots and her white costume, Monica Rambeau as Captain Marvel looks great!
Finally, the POP is based on the cover of the comic, with Catain Marvel in the center but also other characters like She-Hulk or the Fantastic 4.
Franchises related to this news 💖