Announcement Coming Soon Event
Published on 26 February 2022 by Ugo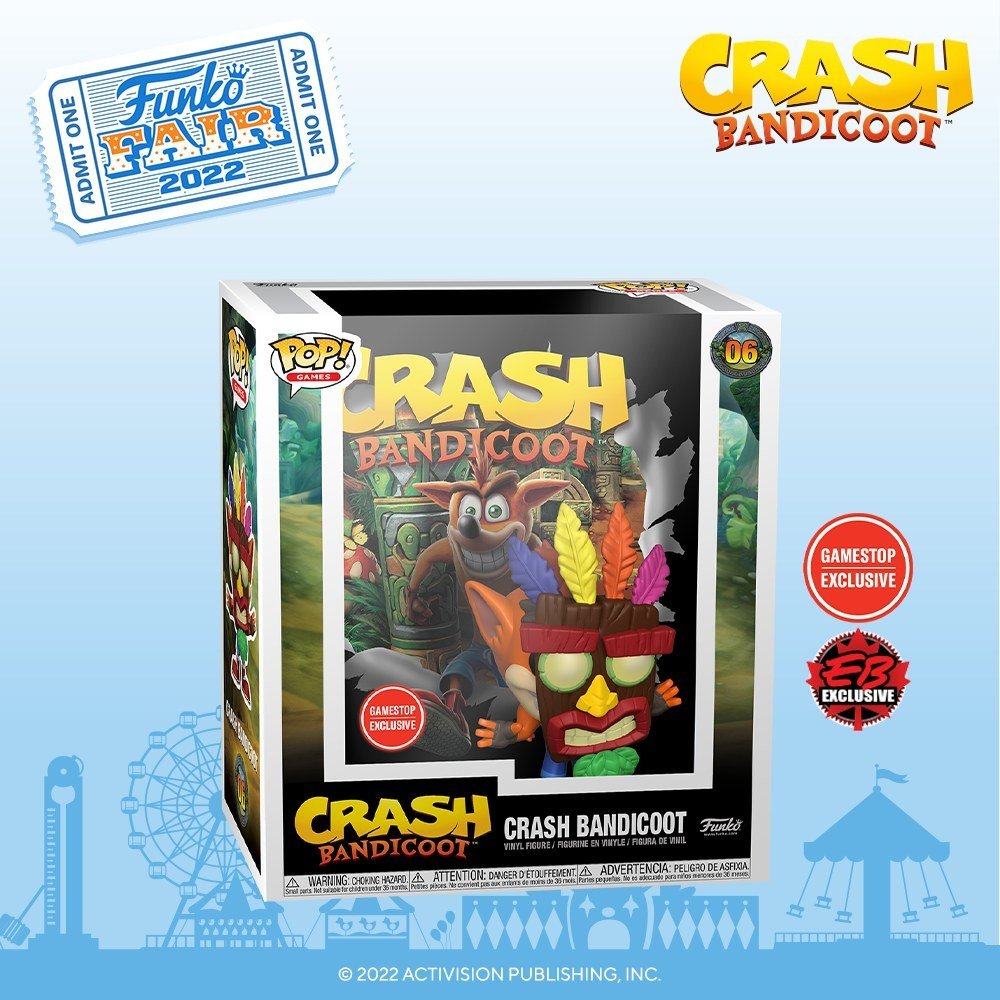 The POP of the Crash Bandicoot game cover
New "Games" POP that represents the covers of the best video games with this announcement from Funko at the Funko Fair 2022. For the occasion, Funko hits hard with one of the most mythical games of the PlayStation and with a POP Game Covers in a shiny version in the dark!
But what is this game? A clue? It is to Sony what Mario is to Nintendo or Sonic is to Sega... It is of course Crash Bandicoot, Sony's star license in the 2000s featuring "Crash", an anthropomorphic animal inspired by peramele. Opposed to Doctor Neo Cortex, he is fearless by nature although he prefers to bask in the sun... Surrounded by his friend Crunch and his sister Coco and the mask Aku Aku watching over his safety, Crash embarks on various adventures to neutralize Dr. Neo Cortex or Dr. Nitrus Brio...
The character has carried the whole license. Although he is lazy, rude and sometimes a bit stupid, Crash touched the fans of the game. A true endearing character, he accompanied players for many long hours of play and everyone will be delighted to remember those hours by proudly displaying the POP of the Crash Bandicoot game cover on their shelves!
This announcement is very timely as it coincides with the 25th anniversary of the game released in 1996.as a nod to the character, Funko has represented Crash Bandicoot with the Aku Aku mask, his blue jeans and red sneakers. The figure is just perfect.
Franchises related to this news 💖
POP related to this news 🧙‍♂️